What is Content Management Systems (CMS) and what are the benefits of it?
Updated on: 11 October 2017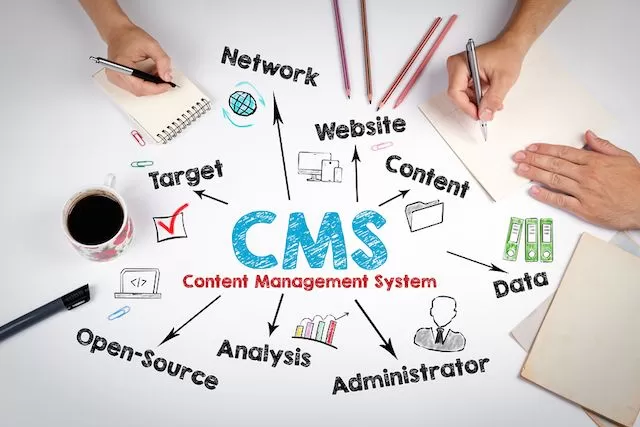 It's good to mention that a Content Management System (CMS) is valuable for any business size and not just small businesses. Let's face it whether a business built the perfect website, at some point they will still have to do some changes even if they are small. It could be the business needs to change a recognizable misspelling, image, or a phone number; it could be anything as long as it needs changing or replacing. So how does a business go about making these changes without the unnecessary involvement of the webs designer? That's why great web developers came up with the idea of open source or off the shelf CMS.
What is Content Management System (CMS)?
Simply put, it is a savior for all non-techie website owning entrepreneurs and enthusiasts. Seriously though, CMS is a software (open source or off the shelf) software designed to ease the management of websites. It has been simplified to even allow non-techie users to easily change content on their websites. However, it is installed during the website development process.
Basically, what the designers of CMS have done is strip down any technicalities to create simple usable software such as Microsoft Word. In fact, it's so simple all you have to do is upload content or type words and then hit save. The web designer and SEO consultant ensure that major functionalities are in place and all a user has to do is update or change relevant content for the business.
Additionally, the CMS allows the user to flex some muscles by tearing down unattractive pages and replacing them with new ones that fit perfectly with a business model. The CMS also allows users to handle graphical changes such as site appearance and layouts. Through design and automation processes the CMS can handle tasks such as producing navigations and menus.
Benefits of Content Management Systems (CMS)
Here are the benefits of using a CMS:
A business is relieved of the burden cost of maintaining a web designer every time a simple change needs to be made.
Once the business website is popular enough it becomes a vital means of communication for the business. A CMS ensures that changes can be made any time when a need arises.
It can be used by any staff member at your small business even if they don't have technical background knowledge.
All the technicalities are done away with and it easier to manage or update content on the website.
A CMS allows delegation of duties among staff members meaning that each can handle a specific page on the site.
Powerful features ensure that the site growth is parallel with the business growth.
There are free open source and paid for CMS. The choice of management system depends on the size of the business and the cost of installing one during the website designs process.