Pros and cons of Divorce Lawyers using SEO to market their services
Updated on: 13 June 2018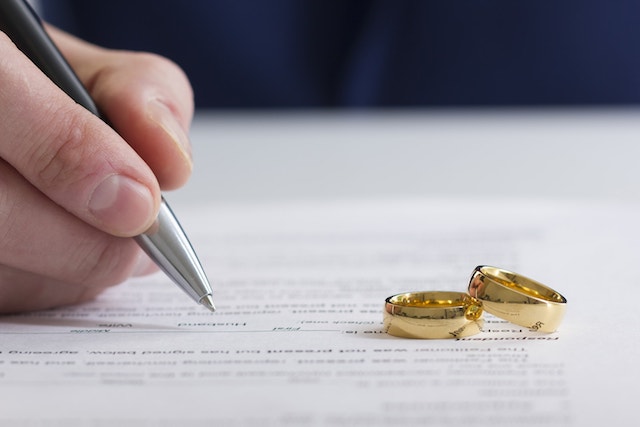 Based on information from Singstat's Statistics on Marriages and Divorces, there were 7,614 divorces and annulments in 2016, a 1.2% increase from 2015. With more couples deciding to end their marriages, the demand for the services of Divorce Lawyers in Singapore is increasing as well. Divorce Lawyers in Singapore should employ effective strategies that can help them market their services to couples that wish to end their marriages. A lead generation strategy Divorce Lawyers can consider using to attract more clients is Search Engine Optimisation (SEO).
SEO is the practice whereby your website and relevant business pages are optimised according to the preferences of search engines like Google. With an optimised site where keywords like "divorce in Singapore" are included in the content, you will likely have a higher ranking on search engine results page (SERP) when potential clients search for the same keywords. Here are the pros and cons of using SEO to market your services:
Pros: Greater outreach to potential clients
By using SEO to market your services, you will likely attract more clients as compared to using traditional methods like advertising in newspapers or on television. SEO allows you to target your services towards people that are searching for keywords related to divorce, instead of to the general public where your audience may not even be interested in getting a divorce. Hence, you can use SEO to gain quality traffic to your website, acquiring more potential customers who are already interested in your services.
Pros: Increased conversions and leads
Leads gained from SEO practices are more likely to convert than other sources of traffic like outbound leads, where people receive a promotional message from a company. After all, prospective clients that searched for divorce-related keywords and found your website have indicated their interest in your services, whereas those that received promotional messages are cold leads that have not. Furthermore, outbound marketing strategies may even leave a negative impression on and alienate people who want a Divorce Lawyer in the future.
Pros: More cost-effective
Unlike the outbound marketing strategies mentioned above, using SEO to increase your conversions does not require large expenses, making it very cost-effective. The same applies to other Digital Marketing strategies like Search Engine Marketing (SEM), which needs you to pay an amount whenever someone clicks on your advertisement. As SEO generates organic traffic, you will not have to pay when some visit your website from the SERP.
Cons: Requires consistent updates
Even if you managed to reach the first page of Google search results for your targeted keywords, you might not always retain that position. To maintain or improve your ranking on Google search results and other SERPs, you have to update your website consistently. A site that has not been updated for some time may lose its ranking, which will be detrimental to the business, as most search users only click on listings on the first page. As a Divorce Lawyer, you may not have the time to regularly update your website with relevant information, which will make it harder for your site to rank in the search results.
Cons: Takes a longer duration to see results and can be complicated
As SEO is a complicated process, from adding relevant and keyword-filled content to making your website secure, it is very likely that you have may miss out on a few steps when you were trying to optimise your website. SEO is also a lengthy process; it may take at least a few months before you can see an improvement in your ranking.
A Digital Marketing Agency in Singapore can help you use SEO to market your services by optimising your website and providing consistent updates. They can also advise you on other Digital Marketing strategies that can help you promote your services.