5 mistakes to avoid in video marketing
Updated on: 21 November 2016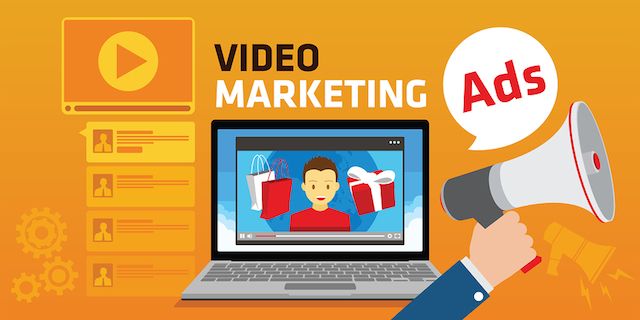 When video marketing is applied properly, it presents huge potential for driving a lot of traffic, conversion, and sales. More people want demonstrations about products, their design, and the value they will derive through conversion. However, preparing and using video marketing has not always been an easy thing especially for new online marketers. To be sure that video marketing will work for you; here are five mistakes to avoid.
Failing to call-to-action
When visitors watch your video, they should be able to connect with the brand and convert to traffic or sales. This is done through calling them to action. If you fail to call to action, the video will be just another entertainment, waste of resources, and ultimate failure. Ensure to link the video with its value such as solving a problem or even a freebie that will make visitors click it, follow your business link, and even buy. For example, you can tell the viewers to click a link to join the mailing list and enjoy a free eBook.
Choosing the wrong producer
While you can make the videos by yourself, the best way is getting a professional video producer. Video producers have a lot of knowledge about video marketing. They also have the requisite software and hardware to shoot and edit the videos for your audience. However, you should not make a mistake of selecting the wrong video producer. To know the right producer, check on the following aspects;
Experience making similar videos
Commitment to results over a specific time frame
Uses the right software to make the videos for online marketing
Failing to optimize the video for mobile viewing
As more people turn to smartphones, tablets, and laptops for every online activity, failing to target this growing segment can be a great mistake. Your video will be cut from a very rich niche and ultimately limiting its impact on driving traffic or conversion. The post or page will also be ranked poorly by Google SEO which compromises the ability to be found on search engines.
Incorporating a lot of messages on the same video
The essence of any video is ensuring that the target audience gets the right message and converts to sales. However, it will be a big mistake trying to include multiple messages in the same video. If you are marketing a new car, try to limit your message to a single message such as performance so that clients can understand and convert. As opposed to including several messages in a single video, consider using different videos talking about various aspects of the product.
Making a very long video
Customers' time is an invaluable contingency that must be thought about carefully. If a video is very long, the chances are that no client will sit and keep watching. Even those who watch to the end might have forgotten about some details. The best thing is making the video short and precise about the product you are marketing. Think of the video as a rich synopsis that focuses on the strength of your product to the targeted audience.