We were live on MONEY FM 89.3: Listen to our radio interview
Updated on: 19 October 2020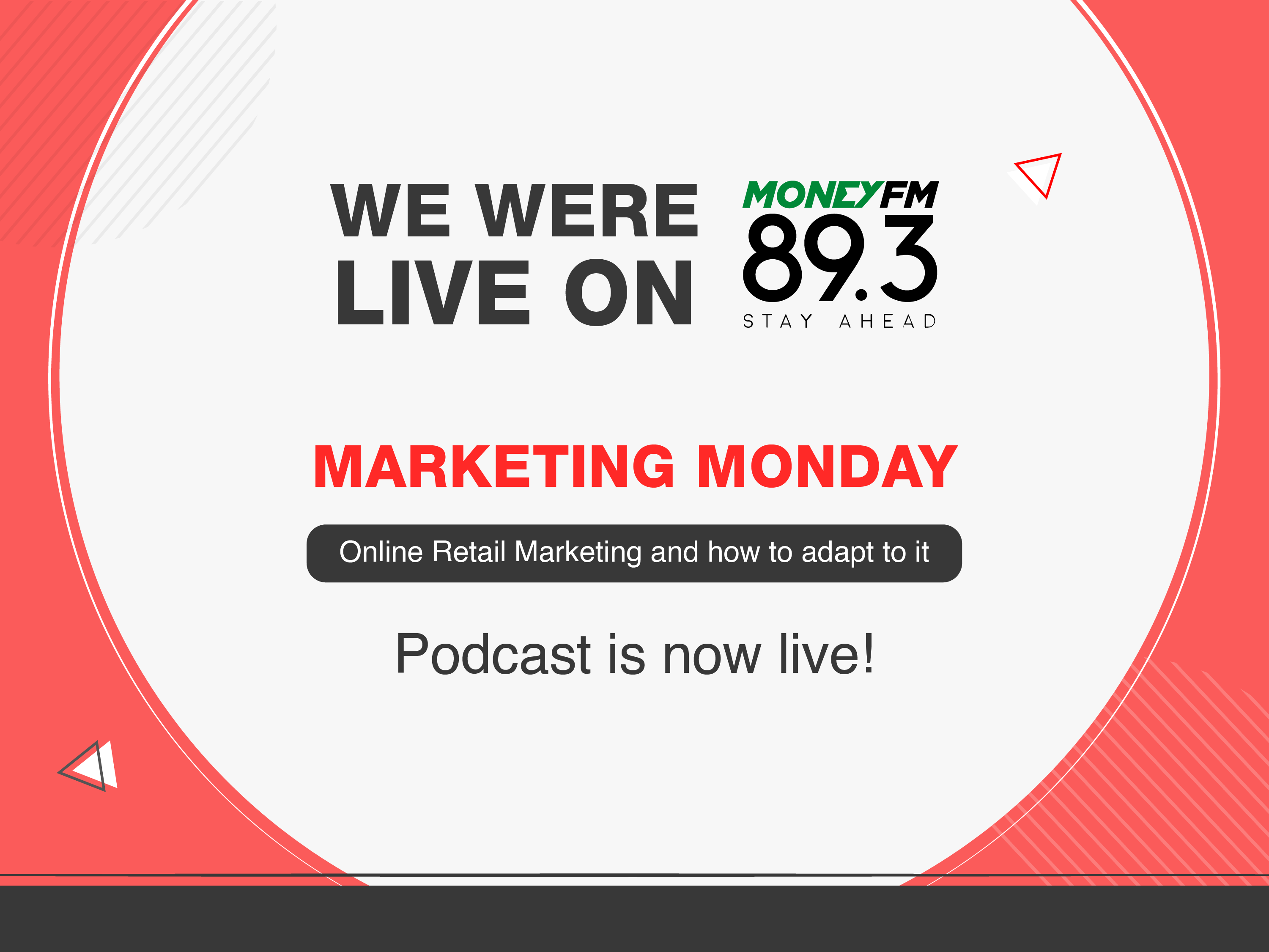 This week on Monday, we talked to MONEY FM 89.3 for a radio interview to discuss what online retail marketing is about and how to implement this strategy successfully. For those who have missed it, we recap some of the key talking points covered below!
Due to Covid-19, many brick and mortar businesses had to pivot and turn to online platforms to continue running their businesses. And with so many channels available online, from social media to shopping platforms, the challenge is – which route should they take and how to let more people know about their company online?
Our senior lead strategist, Lynn Goh shares how business owners can take the first step – by identifying where their potential customer is at. This helps to narrow down their selection to just one channel to focus on and manage. For instance, Facebook marketing is something that consumers are already familiar with, and setting up an ad account is fast and easy. For those who have no experience in building a website, it will save time and money to tag your business to shopping sites like Shopee and Amazon.
Influencer marketing is also on the rise, and Lynn shares on the importance of this strategy in today's digital climate. Influencers have accumulated massive followers for specific interests, which can help businesses save time and effort in finding the right audience. Depending on your product and/or service offerings, tailor your choice of influencers based on whether your target audience matches who their followers are.
And for someone who has just started in the marketing game with little experience and limited budget, Lynn recommends engaging in influencer marketing first to raise brand awareness and visibility before investing in data analytical tools to improve and measure your marketing performance.
The interview wraps up with a popular topic on cart abandonment, a common problem faced by e-commerce businesses. According to Lynn, there are several ways for business owners to reduce the occurrence of this issue. These include looking at website data to learn when customers abandon their order, improving website loading times, providing multi-payment options and price transparency on upfront costs.
Lynn also answers other burning questions such as product suitability for online sales and video tutorial features that e-commerce businesses should consider. Pick up other useful tidbits to help you along in your online retail marketing journey – you can listen to our radio interview here.
Armed with years of experience, our digital marketing agency certainly knows more than a thing or two about driving traffic and capturing leads to help businesses stay ahead of the competition. We have served numerous clients from various industries with our array of lead generation services that includes SEO and SEM. Talk to our SEO consultant today to enhance your online marketing efforts and boost your brand visibility!