We Are Now A Verified Facebook Preferred Marketing Partner
Updated on: 29 October 2020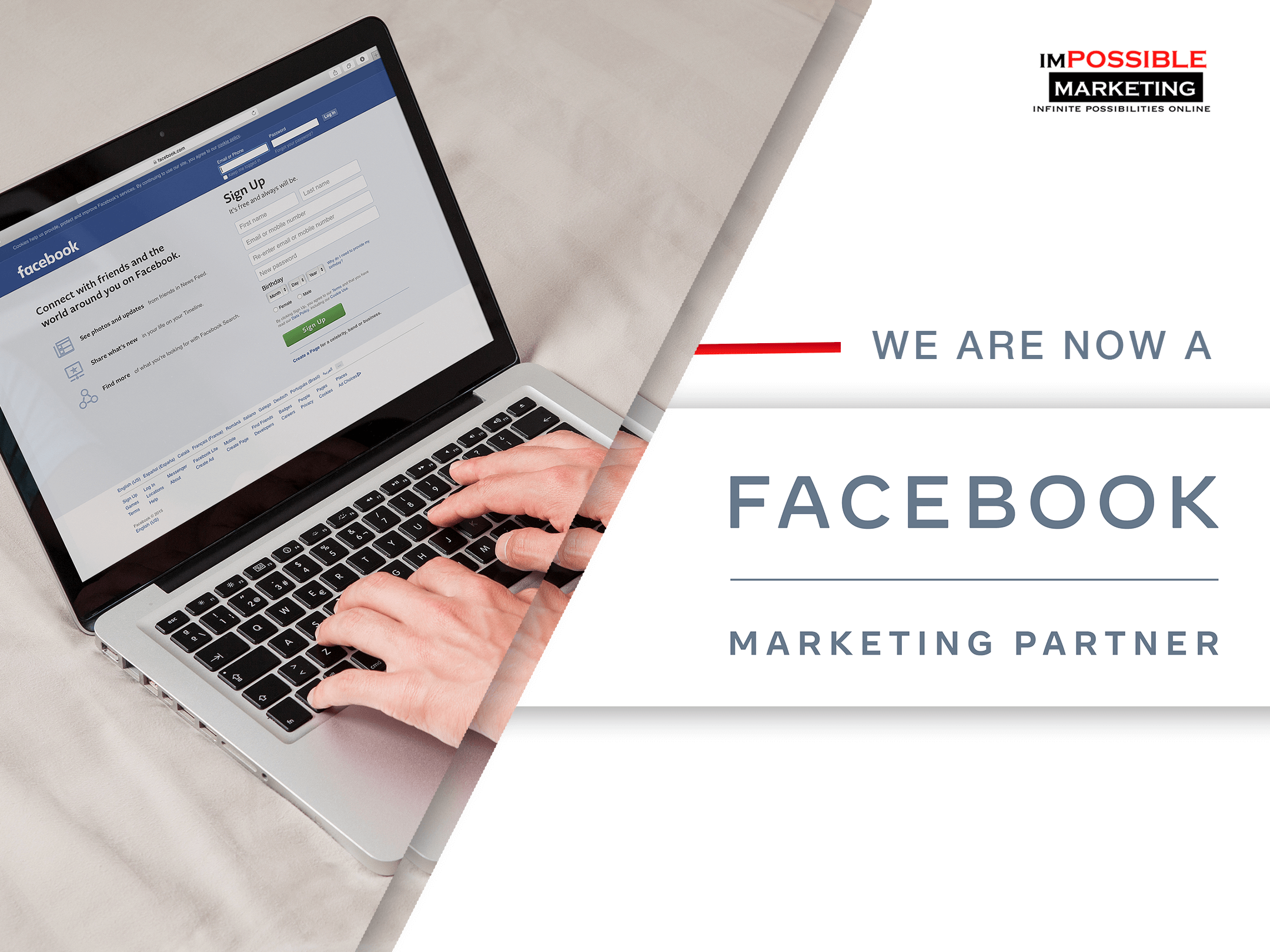 Impossible Marketing is pleased to announce our new status as a verified Facebook Preferred Marketing Partner. As the leading digital marketing agency in Singapore, this badge of honour is a testament to our excellent services and high standards in driving client success. 
The Facebook Marketing Partner badge
Facebook Marketing Partners are thoroughly vetted by Facebook and certified for their excellence in a solid track record of success, capability and customer care quality.
There is a minimum number of criteria that must be met for Facebook's rigorous review, such as qualifying ad spend, qualifying ad placements and the number of active pages. Our qualification firmly establishes our expertise and competence in running successful social media campaigns for our clients.
What does this mean for our clients
With this recognition, we are able to gain exclusive access to more advanced agency-specific education, training, best practices, and more for our clients to succeed. This verification from Facebook also means we can grow our expertise and provide wider, enhanced solutions in social media marketing to manage advertising campaigns for our clients effectively.
Having earned a spot in Facebook Marketing's partner directory also provides our agency with better credibility to current clients and increased exposure to potential prospects seeking a social media marketing agency.
We can continue to work hard and expand our client offerings, thanks to the program's expansive benefits such as:
A wealth of sales and marketing learning resources to broaden our knowledge
Sharpen our skillset with advanced training sessions from Facebook's Blueprint educational team
Access to the Agency Hub for analytical tools, reports and recommendations for better performance
Invites to exclusive Facebook events and training sessions to learn from some of the best in the industry
Engage us for your digital marketing needs
As Facebook is one of the platforms we utilise for our clients' campaigns, our Partner status means we have an increased level of support from Facebook that will help you to improve your social marketing strategy, sell your products online and promote better engagement with customers to leverage your business against competitors.
Beyond just advertising campaigns, we also provide social media management services to help you establish your brand identity and gain more engagement online. Work with our team of digital marketing specialists and drive impressive results to achieve your goals. Get in touch with us today!