Using Instagram to market your e-commerce products? Try these tools
Updated on: 31 May 2018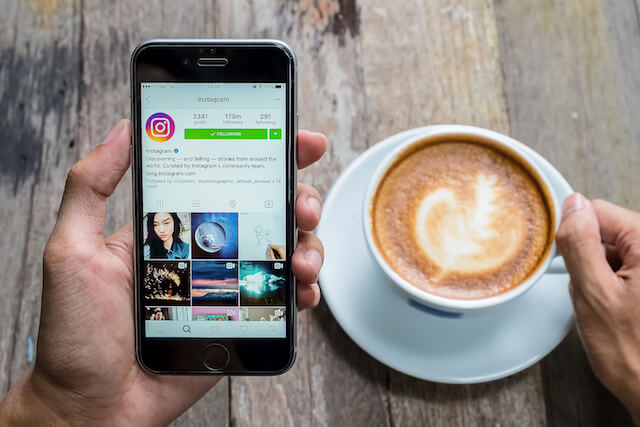 When it comes to Digital Marketing on social media, the most preferred platform is Facebook. However, it is not always the best when it comes to e-commerce marketing. A better platform to generate leads and give your business greater engagement is Instagram. Using Instagram presents one disadvantage to e-commerce stores; you can only add a single link to the store's profile. However, you can achieve a lot and take your store to the next level by using the following tools.
Utilize Scoutsee to design shoppable posts
When Instagram allows users only to apply 1 link in their profiles, it means that e-commerce stores can only be used for window-shopping. Visitors can only go to the home page to get more information or additional links to buy specific products. This results in a long chain of events and can easily lead to loss of potential customers.
Scoutsee helps to address this issue. The tool allows users to design shoppable posts and making them easy for clients to shop direct from Instagram. The tool allows users to create individual storefronts, and include links in the Instagram bio. Then, mention to users that they can hit the link on the bio to get additional details every time you share images. Once a client clicks the link, he will be directed to the storefront to make a purchase.
Use Iconosquare for comprehensive analytics
While your general assessment is that the posts on Instagram might show everything is okay, how exactly is it fairing on when compared to competitors in the same niche? How exactly do you tell if the post of doing better than the previous one? Iconosquare gives a comprehensive assessment for tracking all the metrics.
Iconosquare allows the user to follow growth, identify the location of browsers, and real-time performance of every post. This is not all. The tool can be employed to evaluate the number of Instagram likes as well as engagement. For e-commerce stores, the tool makes it easy to know the best times to place and update posts. It further helps the user to analyze how every filter and hashtag applied on Instagram affects the user engagement.
Use Wishpond to design and manage marketing contests
One of the best ways to engage an e-commerce store's clients and get more is using Instagram contests. However, with a lot of photos submitted by users, running contests can be an uphill task for marketers. Wishpond is a special Hashtag Contest application for designing and managing Instagram contests. The marketer only needs to assign a hashtag, and the application will track and gather all posts using it.
The application is also used to set the contest rules. For example, to get more followers, one can require all visitors to follow and like your account to qualify. Other marketers prefer to make it compulsory for every entry to mention their Instagram handle.
An advantage of the Wishpond app is that it comes with real-time analytics. It helps the marketer to monitor the performance of the contest in real-time. This is a great way to continue learning from the present campaigns and design better strategies.
Instagram has also recently introduced its latest tool, Instagram Shopping. They started testing the application late in 2016, and it will be used to help retailers tag products right in their posts.