Ultimate Guide for SEO Keyword Research in Singapore (2020)
Updated on: 18 August 2020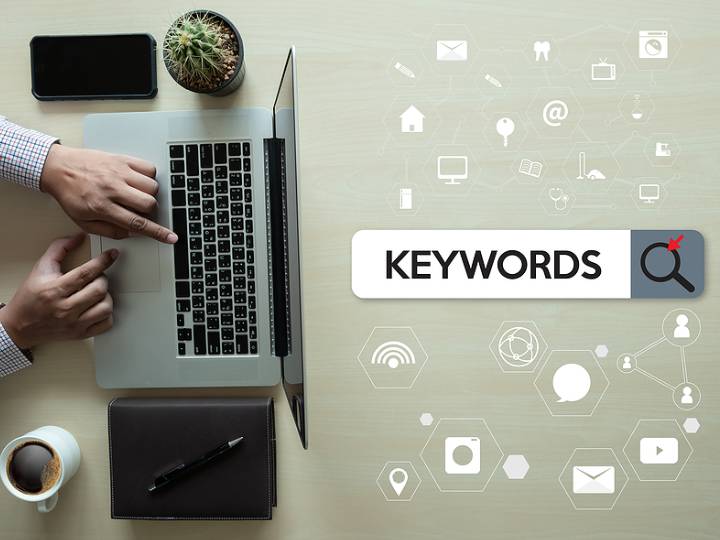 In today's digital age, consumers tend to do their research online before deciding on a product to purchase. Using keyword research, marketers can gain valuable information about what consumers are searching for, and what keywords they are using. You can then use this data to decide which keywords you want to target and optimise for your website, catering to the audience that you desire.
If you want to find the right keywords to target, you need to carry out effective keyword research. Here is a comprehensive guide about SEO keyword research, where we discuss the ins and outs of the technique.
1. What is keyword research?
Keyword research is a process by which you find and analyse the specific terms that people enter into search engines. These terms are called "keywords". This can be accomplished by using several online tools, including some that available on Google itself. Once you've determined the optimal keywords based on that information, you can target them with SEO to help your website rank higher in search engines for those specific keywords. As a result, your website can reach a wider audience that is more tailored to your requirements.
2. Why is keyword research important?
Through keyword research, you can identify the exact queries that your target audience is inputting into Google. The process can not only help you find new keywords to target, but also learn the difficulty of ranking each one. Such information is crucial to helping you decide on the optimal keywords to use for your website's SEO, for reasons that are discussed in the subsequent sections.
3. Types of keywords
There are several ways that you can evaluate and categorise keywords. Each type of keyword, when targeted with SEO, can have a distinct effect on your digital marketing campaign.
Length
Keywords can be divided according to their length. There are generally three categories of keywords using this criterion.
Short-tail keywords: These are popular keywords with substantial search traffic volume. The terms are typically one or two words long, with a very broad subject matter. With so many competitors vying for the same keywords, short-tail keywords are often the hardest to rank for.
Long-tail keywords: These are the longest keywords, exceeding three words in length. They are searched only by a very specific target audience, who often have distinct objectives in mind.
 Actionable keywords
If you want to gain additional insights about your consumer base specifically, you can conduct keyword analysis for buyer keywords. These are keywords that consumers use when they are interested in making a purchase. They are categorised based on the intent of the searcher.
Informational keywords: These are terms used to find general information about a service or topic. Searchers using these terms are aware that they have a problem or need, for which they are looking for a solution.
Navigational keywords: These terms are specific keywords which searchers use to find a particular brand or website. Often, searchers who use these terms are browsing through various brands to inform themselves before deciding on one to engage with.
Transactional keywords: Such keywords are used by consumers who already know the exact product that they want to buy. They use these highly specific keywords to find the right provider for the product.
Customer-defining keywords
Your pool of potential customers can be diverse, and each of them would want to find products catered to their specific needs. As such, some search terms include the specific background of the customer. For individuals, this could include their age (teens vs adults), gender, or occupation.
This applies to organisations as well. For example, instead of simply searching for "digital marketing agency", a potential corporate customer may search for "SME digital marketing agency". Due to the specific nature of such queries, they usually have a low search volume and are less competitive. When you target these, potential customers will feel like you are catering specifically to them.
Geo-targeting keywords
Just like customer-defining keywords, geo-targeting keywords are used by consumers to search for products specific to them. But instead of including their background, they cater the search to their location.
In the local context, these keywords often have "Singapore" included. Using the previous example of "digital marketing agency", a local company may search for "digital marketing agency Singapore" instead. Targeting these keywords help you address consumers with specific search intent, and potentially improve conversions.
4. How do I conduct keyword research?
Keyword research can be a complicated affair, especially if your industry is highly competitive with a wide array of potential keywords. The trick here is to first come up with an extensive list of keywords, then narrow them down based on the quantitative data. Here is a streamlined, simple step-by-step guide for conducting keyword research.
Make a list of potential keywords
Each business or industry could have an immense number of keywords that apply to it. To simplify your search, come up with broader topics for a start. Think of the topics that your target audience may search for while they are researching your product. In the case of digital marketing, the topics could include the various techniques used in digital marketing, such as SEO or SEM.
After you have come up with a list of about 10 topics, you can then brainstorm keywords which fit into each topic. You can do this on your own and write down the keywords that come to mind, or you can use online tools to help you.
For instance, Google Search Console can help to identify the keywords that your website is already ranking for. Alternatively, you can conduct a search on Google Keyword Planner Tool for the keywords you have already thought of, and have a look at the related keywords.
Evaluate your list of keywords
Now that you have compiled a sizable list of potential keywords, it is time to trim the fat. By the end of this step, you will want to create a well-balanced and competitively viable list of keywords.
First, you can evaluate your list based on the length of keywords. Try to get a mix of short-tail and long-tail keywords. The former gives your brand the potential to reach a wider audience. On the other hand, the latter helps you to target a more specific audience, and gives you a less competitive fall-back, just in case ranking for short-tail keywords proves to be too difficult.
Afterwards, you can do some competitor research. With a quick Google search of the keywords you have, you can determine which keywords your competitors are ranking for, and which ones they are not ranking for.
It is essential to target both of these categories of keywords, as you want to target the potential customers your rivals are missing, but also want to remain competitive for the more popular keywords.
Determine the value of each keyword
Once you have compiled your curated list of keywords, you can assemble a final list using qualitative data. You need to attain key information regarding each keyword, including the monthly search volume. Finding this information is simple if you use the right tools, like Google Keyword Planner and Google Trends.
Google Keyword Planner is one of the most popular keyword research tools out there. This tool allows you to determine the search volume for the keywords in your list. You can also estimate a keyword's competitiveness through its cost per click. Using these data, you could eliminate the keywords which are not suitable for your marketing goals. Of course, the optimal amount of traffic and competitiveness depends on the industry and may differ on a case-by-case basis.
For more information, you can access Google Trends as well. This tool helps to visualise the fluctuations in the popularity of each keyword. Some keywords may become more popular based on the season, like "fleece jackets" in the winter, for instance. You will also be able to find out which terms seem to be trending upward, or have a positive trend projection. These, in particular, may be worth targeting in your website's SEO.
After all these rounds of cutting and evaluating, you should end up with an optimised set of keywords for your SEO efforts.
5. How to use Google Keyword Planner
Google Keyword Planner is the quintessential keyword research tool. It is even used by several digital marketing agencies to plan their campaigns. While it is designed to help Google Ads users optimise their ads, you can just as easily use it for your SEO keyword research.
There are two main options in the platform – "Discover new keywords" and "Get search volume and forecasts".
Discover new keywords
The "Discover new keywords" function provides keyword suggestions for any query you type in, up to 10 phrases at a time. You can also set the targeting options, which include the location, language, search networks, and date range.
Each listing will include the estimated average monthly searches, competition, top of page bid (low range), and top of page bid (high range). Additionally, you can find the historical traffic of each keyword for the past 12 months to 24 months. This could help you prioritise new keywords to target or evaluate existing ones.
Get search volume and forecasts
The "Get search volume and forecasts" option provides more specific information about each keyword. For each keyword you input, you will be given the maximum cost per click (CPC), estimated costs, and clickthrough rate. It also provides you with an estimated number of clicks and impressions (number of times it appears in a search query) that an ad would receive when targeting that keyword.
While most of this information is directly catered to Google Ads users, SEO keyword researchers still benefit from it. Indeed, the data are still valuable for understanding the popularity and competitiveness of each keyword.
Conclusion
As any digital marketing agency will tell you, keyword research is an indispensable part of a successful SEO campaign. By finding the appropriate keywords to target in terms of popularity and competitiveness, you can give your brand the best chance to thrive on search engines.
Still, keyword research can be an arduous task and requires a significant amount of time and expertise to execute well. As such, many businesses have taken to outsourcing their SEO campaigns to a reliable digital marketing agency. These agencies will work towards improving your company's online branding so that you can focus entirely on growing your business.