Tips for Plastic Surgery marketing campaigns in Singapore
Updated on: 5 September 2018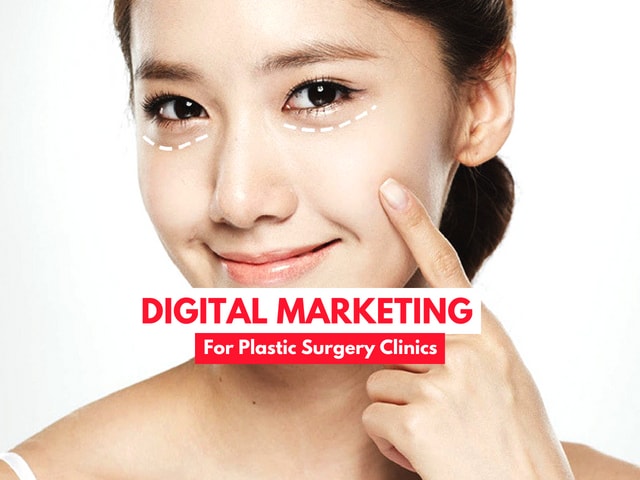 Ever since the advent of Social Media (e.g. Instagram, Snapchat, etc.), as well as the "Korean Wave" hitting mainstream pop culture, Plastic Surgery has been on an increasing trend across the world, including Singapore. More patients are seeking aesthetic treatments and cosmetic work for various reasons such as boosting personal confidence or crafting a professional image. As a result, the number of Plastic Surgery services popping up in Singapore has been on the rise. Through this article, Plastic Surgery Clinics can have a solid foundation of knowledge when it comes to marketing their services in Singapore.
Be aware of legalities
Knowing the rules and regulations set in place by the Ministry of Health is extremely important when brainstorming marketing strategies for Plastic Surgery Clinics. The Ministry of Health regulations states that practitioners must not exaggerate or provide false information. Thus, plastic surgeons must be keenly aware of the language used in campaigns. Language that contains superlatives such as "best", "first" and "only" and are laudatory cannot be used to describe the clinic's services, as they create misleading impressions. Testimonials, "before and after" treatment pictures or videos, and promising results within a specified period are all prohibited by law. Professionals are also highly advised to restrict the publicity of their faces in their marketing materials. They are also not allowed to advertise their services at discounted or promotional prices. By researching on the dos and don'ts of Plastic Surgery marketing, clinics can avoid being penalised by the legal authorities, and build campaigns that are ethical and professional.
Research the latest trends
Aesthetic trends are always shifting in today's fast-paced society, with celebrity figures continually surfacing with different endorsements and features. Researching on what most customers are looking for is imperative for Plastic Surgery services to craft marketing campaigns that will hit target demographics. For instance, knowing that there is a rising trend of young male adults undergoing rhinoplasty and liposuction will allow clinics to expand their focus to target beyond female customers. When Plastic Surgery Clinics know who they wish to target, they can design marketing campaigns that will stand out and reach their target audiences. Having information on the latest aesthetic trends gives plastic surgeons an edge over other competitors in the industry, allowing them to reach out to potential groups of customers before others.
Have a clear brand identity and promotion
Before starting a marketing campaign, plastic surgeons should already have a clear and cohesive brand identity so that prospective customers will be more likely to look up their services. With a unique brand identity, plastic surgeons can utilise Social Media Marketing and Search Engine Optimization (SEO) to promote their clinic. Through website content and Social Media features, Plastic Surgery services can base their marketing campaigns around targeted keywords in blog posts and articles. Sharing knowledge about various surgical procedures and cosmetic treatments opens up opportunities for brands to strategically place keywords and Call-To-Actions (CTAs). By understanding the research process of potential customers, Plastic Surgery professionals can boost their marketing efforts and maximise outreach. As part of the content creation process, plastic surgeons can hire writers to make medical information digestible and accessible to readers.
The marketing landscape for Plastic Surgery in Singapore is unique compared to other countries, due to the various restrictions and legislation. The awareness of such information grants plastic surgeons the ability to navigate such a competitive industry and create campaigns that will yield results. If you need help with your marketing campaigns, you can employ an experienced Digital Marketing Agency to ensure that your website will be optimised according to your targeted keywords.