Recommended Marketing Strategies for Part Time Maids in Singapore
Updated on: 1 August 2018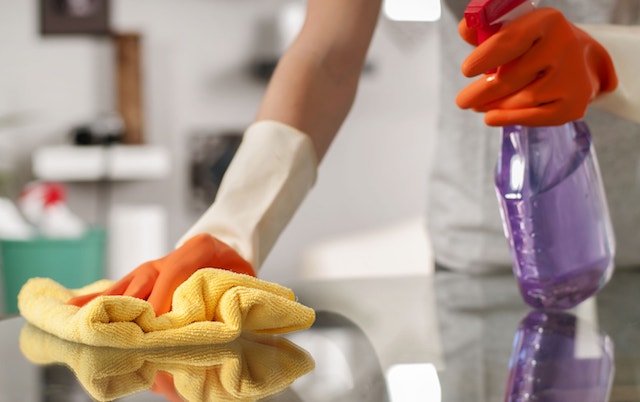 With the long working hours in Singapore, many families may struggle with keeping their homes clean. However, they may be unwilling to hire a live-in maid, as they will have to sacrifice their privacy. Hiring a part-time maid is the perfect alternative, as they will only have to pay her for cleaning their homes, allowing families to retain their privacy.
Regardless of whether you are an agency providing part-time maid services or you are a part-time helper in Singapore, it is essential that you consider what marketing strategies you will use. By choosing an effective marketing strategy, you may be able to see significant improvements in your business.
Here are some marketing strategies we recommend you consider trying:
Use Search Engine Optimization (SEO)
While the process can be tedious, using Search Engine Optimization (SEO) can help your website rank on the result pages of search engines like Google. Before optimising your site, you should decide on what keywords you want to rank for, such as "part-time maid Singapore". You can then optimize your website around your selected keywords, by adding them to your title, meta descriptions and website content. People who are searching on Google and other search engines for the keywords will then find the different web pages that ranked for these keywords. With effective SEO, you can obtain a better ranking on the search results, which will attract the attention of more potential customers.
Focus on fostering customer loyalty
Customer loyalty is when your clients are pleased with your services and engage you for an extended period, instead of looking for other businesses. Other than consistently providing your clients with an excellent level of service, you can also foster customer loyalty by taking into consideration their feedback or by offering a programme whereby repeated clients will receive a discount. Your loyal clients are the people that may leave you a glowing review online or even recommend your services to other people, helping your business to potentially gain more clients.
Start using social media platforms
While customer loyalty is highly effective, you should also use other forms of lead generation services that can help your business. If you do not have social media accounts for business purposes, you should create one on different platforms, especially Facebook. As the world's most widely used social media platform, Facebook Advertising can help you promote your services to a wide selection of people.
Social media platforms can also serve as a way for you to receive reviews online, which can help your part-time maid agency appear more reputable. That is especially important for your business, as your clients will have to place their trust in the part-time helpers cleaning their homes, especially if the client will not be home for the duration. By seeing positive reviews from past clients, prospective clients may perceive that your services are credible, and be more willing to engage you.
If you receive unfavourable feedback online, you should reply with a professional response, apologising for the client's negative experience and offering your assistance in resolving the problem. Any unprofessional reply will only mar your company's reputation and may even deter prospective clients from engaging part-time maids from your agency.
By trying the above marketing strategies, you can promote your part-time helper services to more people. If you face difficulties implementing SEO or do not have time to manage your social media pages, you should consider engaging the services of a Digital Marketing Agency.