Our Digital Marketing courses are SSG Approved and SkillsFuture Credit Eligible.
Updated on: 29 August 2018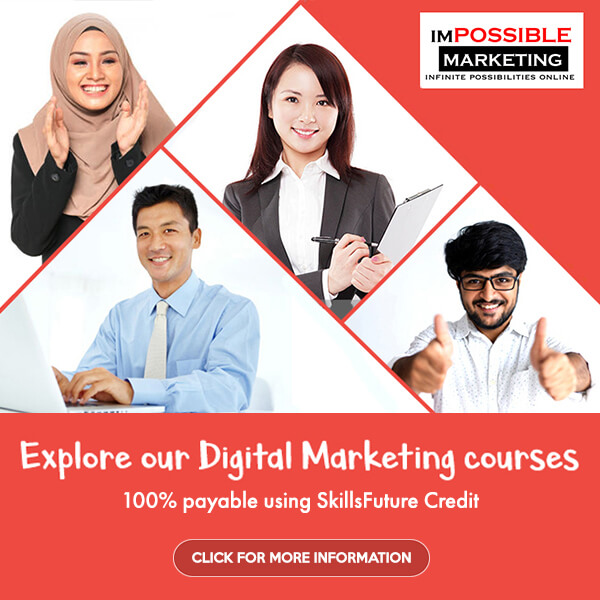 We are proud to announce that our digital marketing courses are now SkillsFuture Credit eligible.
You can use your SkillsFuture Credit for the following Digital Marketing courses – Facebook Marketing, Google AdWords, SEO Marketing, WordPress Web Design, Google Analytics and E-commerce Business. More info: SkillsFuture credit subsidies.
As of January 2016, all Singaporeans and PRs aged 25 and above have received an opening SkillsFuture credit of S$500. You can accumulate your SkillsFuture credit as periodic top-ups will be provided by the government!
Are you looking to stay relevant by picking up specialised skills and knowledge in Digital Marketing? If you have not used your SkillsFuture credit or have excess credit left in your account, why not sign up for one of our Digital Marketing courses? Our interactive 1-day workshops will equip you with practical real-world strategies that can be applied to your job or business immediately!
We will be launching our workshops very soon, so do keep a lookout for our updated course dates on our courses page!