Singapore Meeting Room Rental Promotion – 10% off
Updated on: 7 July 2017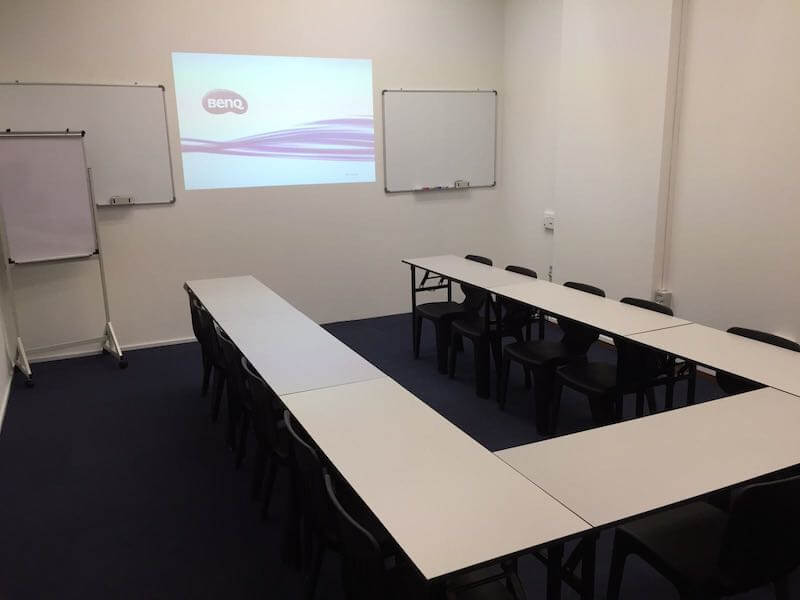 Meetings are necessary for all businesses and organisations. However, some companies may not have a room that is conducive for meetings. Start-up companies often have limited space in their offices, and cannot afford space for a professional sit-down with clients and partners. Larger companies may also face this issue, especially if they require a large space for a board meeting.
Companies like these can consider renting our meeting room – a professional, convenient and affordable place to hold meetings. It is the perfect solution to your meeting room needs.

2x meeting rooms available for rent
We have two types of meeting rooms available for rent:
310-square feet room, with a rental rate starting at $180.
560-square feet room, with a rental rate starting at $240.
More info: https://www.impossible.sg/our-services/training-room-rental
Room rental is available in the morning (8am to 12pm), afternoon (1pm to 5pm), night (6pm to 10pm), or over the full day.
If you book 2 slots or more, you will get a 10% discount.
Besides the great value-for-money our room provides, here are some other advantages you get for renting from us.
Meeting room is conveniently located in the heart of the CBD
Both meeting rooms are located in International Plaza, right above Tanjong Pagar MRT station. The sheltered walkway will ensure your guests will stay dry despite the wet weather. The prime location in the heart of the Central Business District makes our meeting rooms accessible for all types of working professionals.
Your clients and partners will also appreciate the wide variety of nearby food choices available during the breaks. In International Plaza alone, your guests can savour the richness of freshly brewed coffee from Starbucks or local flavoured tea from Fun Tea. Just opposite, at Springleaf Towers, are the eatery Han's and the ever-popular fast food joint MacDonald's.
Meeting room is newly renovated
Our meeting rooms were renovated in November 2016, so you can ensure everything is new and up-to-date. You can expect new tables, chairs, whiteboards, markers, and a projector, all ready for your meeting's needs.
The furniture in our meeting room are completely movable. This makes the room's arrangement entirely up to you. The room could look like a typical boardroom, with tables pushed together to facilitate group discussion. It could also be arranged like a U-shaped room with a space in the middle, to facilitate presentation.
Need WiFi for your meeting? Our secure internet connection with SingTel WiFi Protection will ensure that you and your clients will never have to worry about sharing important and sensitive information over the web.
If you need any extra equipment or room arrangements, let us know. We will be happy to attend to additional requests.
Rent our meeting room today!
Call or SMS/WhatsApp us at 9845 5111 to book a room with us today!