Marketing tips for promoting Personal Loans in Singapore
Updated on: 23 August 2018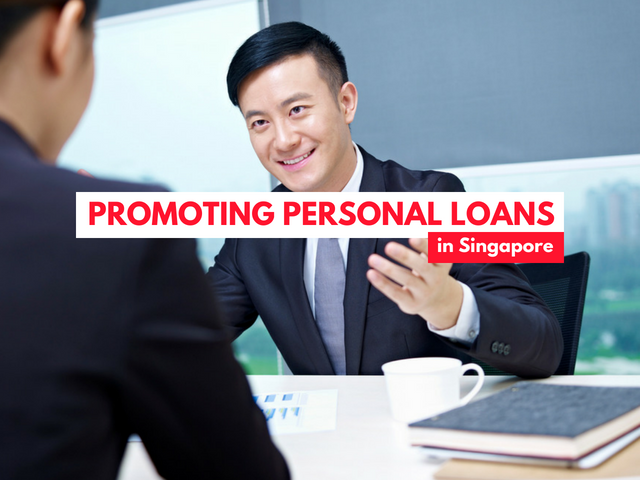 Licensed moneylenders in Singapore are required to obey the regulations set by the Registry of Moneylenders under the Ministry of Law. Any moneylenders caught having displayed undesirable conduct will have the moneylending licence revoked or suspended by the Registrar. Moneylenders that continue operating the business with a revoked or suspended licence will be charged with an offence and may have to pay a fine of up to $20,000. For moneylenders that publish false or misleading information, the punishment is a fine not exceeding $20,000, a jail term of at most six months or both.
To avoid displaying any of the actions deemed as undesirable by the Registrar, licensed moneylenders should employ a lead generation strategy that follows the regulations set in place. Here are some things you should consider when promoting Personal Loans in Singapore.
Build a professional website
Under the Moneylenders Act, you are only allowed to advertise your business in business or consumer directories, your business's websites and advertisements within or on the exterior of your business premises. A professional site will help your business seem more reputable, which will increase the level of confidence potential clients have in you. Furthermore, a professionally designed website will likely be easier to navigate, allowing visitors to find their desired information and spend more time on your site instead of going to another website. You can also include detailed infographics or videos that will help drive conversions.
Do keyword research for your business
Before you implement any marketing strategies, you should conduct comprehensive research into the types of keywords you should target. Keywords can include terms like Personal Loans Singapore and other keywords related to loans. For the loan industry, many keywords may be considered as high traffic due to the competitive industry, which means that it may be harder for you to rank for those keywords.
Implement Search Engine Optimization (SEO)
To promote Personal Loans or other types of loans in Singapore, you should consider implementing Search Engine Optimization (SEO). SEO is a Digital Marketing strategy where your website and related pages are optimised to gain a higher ranking on the result pages of search engines. With SEO, more people will find out about your site when they are searching for related keywords on Google or other search engines. Depending on the competitiveness of the keywords you have decided to target, you may have an easier or harder time ranking for the keywords.
A professional Digital Marketing Agency offering SEO services will know what they should avoid when helping you promote Personal Loans in Singapore, reducing the chances of false information being published. The importance of SEO is especially significant for the advertising of loans like Personal Loans in Singapore, as websites belonging to moneylenders are one of the three accepted channels of advertisement.
Avoid emails, flyers or SMSes
Businesses offering loans should avoid using unacceptable channels of advertisements like emails, flyers or SMSes, as recipients can report the company to the Registry of Moneylenders or the Police. On the 3 acceptable advertisement channels, businesses should include crucial information like the rate of interest and the fact that terms and conditions apply. The business should also avoid not stating its name, or display it inconspicuously on any marketing material.
Due to the strict regulations governing the advertising of businesses offering loans, you should practice additional caution when advertising your services. By employing an experienced Digital Marketing agency for SEO, you can ensure that your website will be optimised according to your targeted keywords. With a marketing plan that abides by the regulations set by the Registrar, you can safely advertise your business and attract more potential clients.
Information regarding the regulations was obtained from the Money Lenders Act Singapore.