Internet Marketing (SEO) course review by JunWei
Updated on: 24 March 2016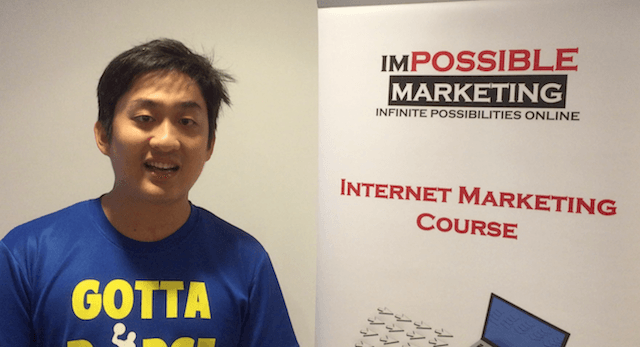 JunWei attended our Internet Marketing (SEO) few months ago. He wasn't the most hardworking student. However, he understood what was taught in class and took action to apply the strategy. And now, his website is ranked #1 in Google search for a few keywords.
"I have no knowledge about Wordpress and he (alan) teach from scratch. Along the way, he is very patient and teaches very well. We just started a new business and now I have a few keywords on page 1. Every day we are getting calls and leads from the Internet (Google) as we do not do any other marketing. It is generating very good income for us. This course is really very good and I strongly recommend this course."
– JunWei, new entrepreneur
Let's recap JunWei 1st testimonial after our SEO training.
"I find Alan's course very informative. When we have any questions, he will answer us even though it may not be related to SEO. He will try to explain everything. Very nice guy, teach us very well and most importantly course is not boring."
– Junwei, 1st testimonial
Well done JunWei. Please keep up your good work.