Impossible Marketing shares tips at Video Marketing Strategies World 2018
Updated on: 27 November 2018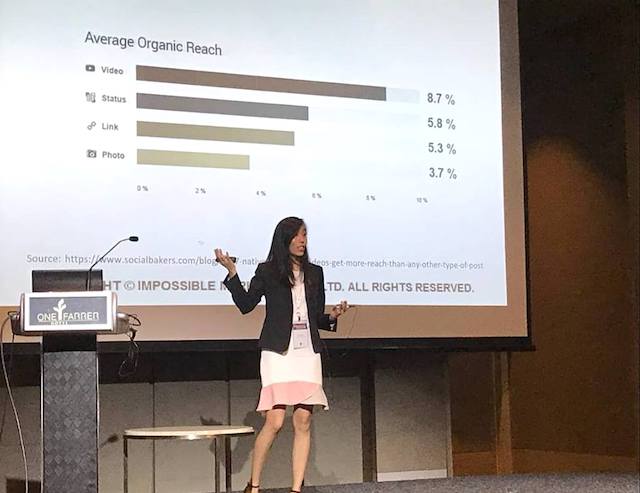 We were deeply honoured to have been invited by Asher Russell, an international conference and exhibition organizer, to talk about Video Marketing last week at One Farrer Hotel.
Our lead strategist and trainer, Lynn Goh, shared how videos can be used on Social Media for engagement purposes.
Lynn also went on to talk about why videos should be used for Facebook Advertising and even shared useful tips on creating compelling videos to engage users.
Check out the pictures below to see her in action: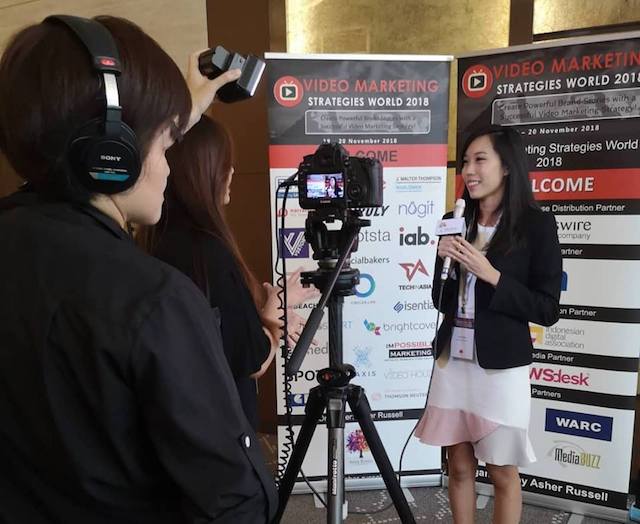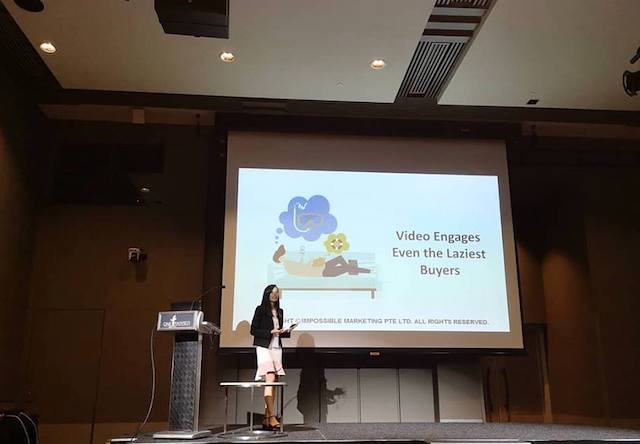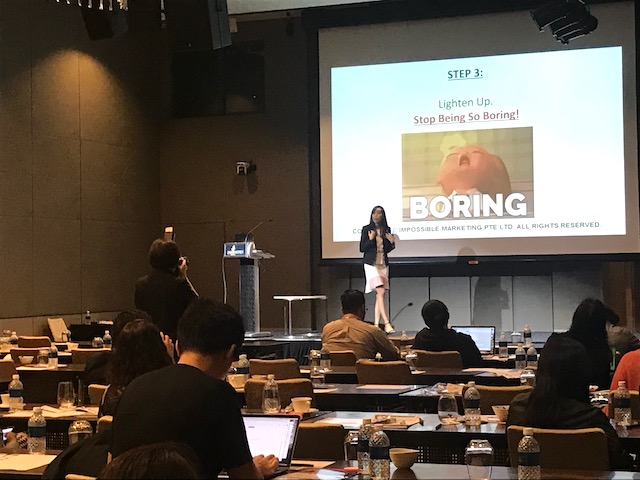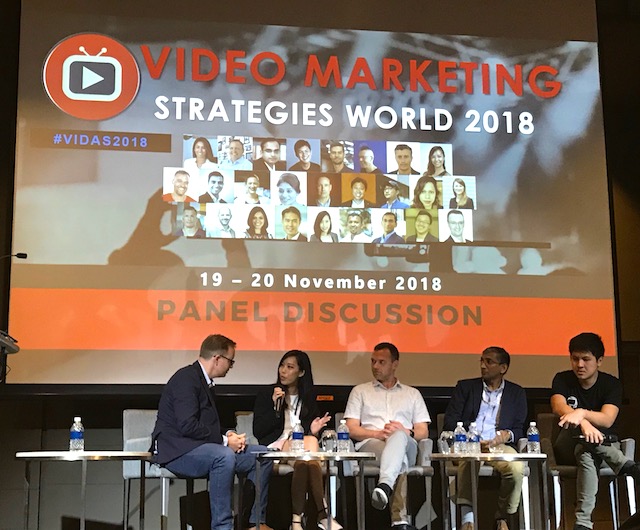 From this event, attendees understood how Video Marketing is an effective Digital Marketing strategy that can drive leads and conversions.
Our attendees benefitted from this session and walked away with valuable insights on how to create compelling videos for their Facebook Advertising campaigns.