How to pick the best e-commerce platforms for your store?
Updated on: 5 December 2016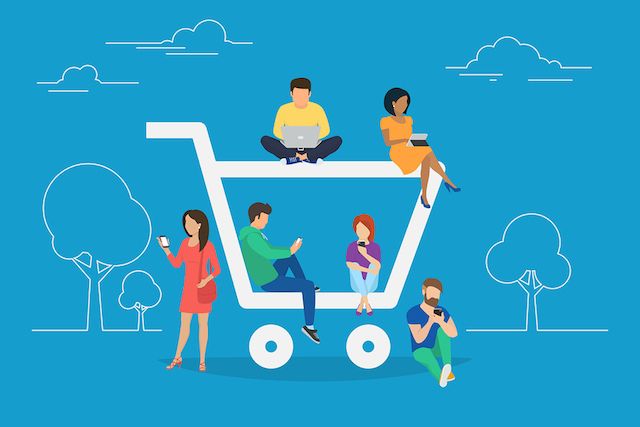 To reach more buyers, sell more, and stand out as a stronger brand in your industry, many people prefer to use e-commerce platforms. While thoughts of an online store always provoke thoughts of big operators such as Amazon and eBay which are very complex in operation and design, everything has been simplified so much. With modern e-commerce platforms, it is now possible to start your online business by selling your ebook, software, music, and other products online. However, these platforms have become many, and new marketers find it difficult to pick the best.
Benefits of using e-commerce platforms
Web hosting is done by the online commerce platform provider
Better online security
SEO friendly
Top of range customer support
Highly affordable
Easy to track performance (eg. using Google analytics)
To pick on the best e-commerce platform for your business, here are some of the most important things to consider.
Ease of use
For new online store owners, ease of use is very critical. You want to be able to get customer orders, process them, reply to queries, and follow analytics with ease. The store you select should be easy to run inventory management and any other application to make timely deductions, shipping, and complete a sales process.
Shopify and Bigcommerce have a very easy setup and even allows you to import various components from the previous store. Besides, adding products, payment options, and shipping information is simple and entire store can be established within a couple of minutes. Volusion also has a very easy setup that allows users to create the layout they want. However, the main problem is when you want to go back and edit something you just completed. Unlike Shopify or Volusion, 3dcart looks old and junky which can be rather confusing especially to a first time user. Though it has a drag and drop editor, a new user will require some time to learn about its applications to perfect its use.
Affordability
The cost of the e-commerce platform you choose should be affordable to avoid taking all your profit. However, you should not simply rush to the cheapest, but consider the platform that guarantees you a higher value. To help spread the charges, most companies offering e-commerce platforms have 3 payment plans. The cheapest platform is the Big Cartel that sells its most expensive plan for $29.99 while Bigcommerce is the most expensive at $900/month. Other platforms such as Shopify and Volusion cost $299 and $135 per month for their most expensive plans. On the cheapest side, Bigcommerce charges $29.95, Volusion $15, and Shopify $9 per month.
Customer support
When you start using any e-commerce platform, you will require support at some point. You might need to make changes on the payment, shipping, or another aspect of the store and need assistance. Many platforms come with detailed tutorials to help with setting up the system diagnostics.
Apart from tutorials, you want a platform that offers additional direct live chats and a call line for prompt resolution of issues.