How does a business benefit from Search Engine Marketing?
Updated on: 25 April 2016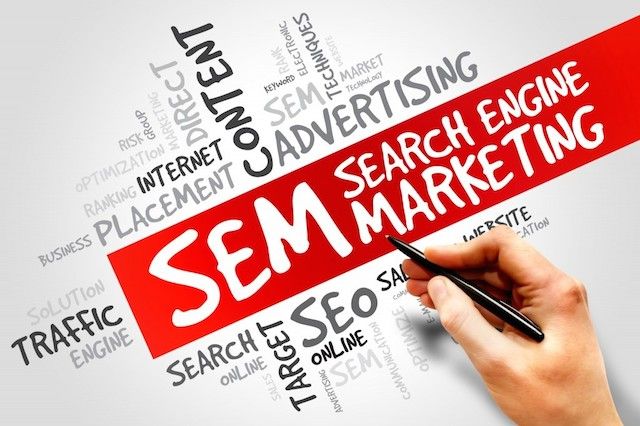 First of all, it's important to define what is Search Engine Marketing (SEM). Search Engine Marketing, also known as SEM, can be defined as the deliberate Internet marketing action taken by a business or marketers in order to increase a brand's visibility through search engines. The brand ensures that careful research submission and right positioning puts your website at favorable standing with social media. The process can be enforced through Search Engine Optimization, also known as SEO, and paid searches. Additionally, brands employ a myriad of SEO services to ensure that they are ranked better on search engines.
The process involves competitive analysis, keywords research, paid listings and a host of other search engine services that will bring more visitors to the site. There are various benefits associated with SEM. This post will highlight some of these benefits. For one, this is a very cost effective way of reaching the target audience once they are ready to buy. The ad is typically served to them when they are going through regular content so the ad needs to be creative.
Captures the audience's attention in the right time
SEM help to increase the traffic at your site and also the probability of your ad being noticed by a large number of people. The great thing about SEM is that people are already searching for a product using specific key terms when the ad is served to them. The ads are targeted and you will only be charged when the audience clicks on your ads
Takes little time to set up
It takes a very short time to implement which means you will be up and running within a short time. It takes a little more time before you can start experiencing the full impact of your strategies. You can make changes on a whim depending on the type of reaction you get from the audience. The best thing is that you can tailor your site, search terms and spending based on your audience's behavior.
It's measurable
There are tools available to help you track your audiences' response with an in-depth campaign analysis. The analytical tools (eg, Google analytic) give you the power to boost, alter or do away with any unsuccessful component such as the keywords or paid searches. This is important in that you have a clear way of organizing your goals to suit your business goals. Therefore, each decision you make will be holistically based on the future of the business. 
Increases brand awareness
Ultimately, SEM plays a key role in increasing the visibility of your website which in turn increases the brand awareness for your business. Consumers tend to trust any brand they see on the first page of Google. So if you appear on the first page consumers will trust your brand more increasing the chances of referring your brand to others. It takes times before you get the utmost attention from your target audiences but it is worth it.