Google Partner Update: Impossible Marketing recognized as a Search and Video ads agency.
Updated on: 18 August 2016
Impossible Marketing has received the updated Google badge and we are not only recognized as a search ads partner but also a video ads partner.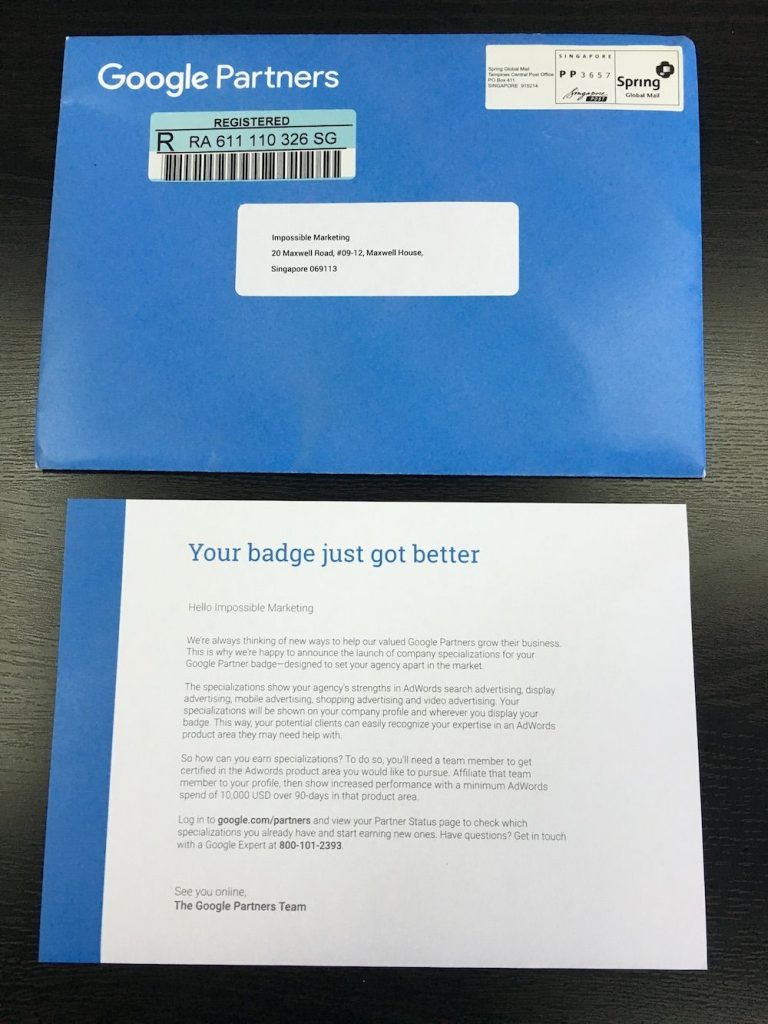 Thank you for the recognition and it is a great honour to be a partner of Google.
If you are looking for any online marketing services (Search or Video advertising), look no further, we are just a call away.
PS: You can also view our Google Partner badge online: https://www.google.com/partners/?hl=en-US#a_profile;idtf=8343005993