Facebook Deletes over 1,000 Targeting Options For Better Ad Targeting
Updated on: 7 October 2020
With over 2 billion monthly active users on Facebook, getting to know who your customers are is essential for a successful Facebook Ads campaign. Through detailed targeting, advertisers can utilise a wide range of targeting options to find the right audience for your product/service.
With that said, Facebook is continuously reviewing their targeting options to make it easier for advertisers to use targeting and deliver the most value. As part of Facebook's latest efforts to simplify and streamline their targeting options, the social network is removing over 1,000 of these options – mainly due to low usage. Infrequent use may be caused by redundancy in some of the targeting options, or because they are too granular to be useful for advertisers.
Let's take a closer look at what these recent changes are and how it impacts advertisers.
What are Facebook ad targeting options?
Facebook is known for its capacity in offering advanced targeting features which is ideal for creating hyper-targeting campaigns as part of your social media marketing strategy. As an advertiser, you can target specific people and deliver highly relevant messages to get qualified leads.
Targeting options typically include demographics such as age, gender, location and job title, but it can also extend to the pages they engage with, interests, and the mobile device they use. This allows you to refine the group of people Facebook show your ads to.
What are the changes to targeting options?
It is in your best interest to know what Facebook would be removing from its ad targeting options to know how much of your campaigns will be affected. This ensures that your ads are reaching the right audience and driving targeted traffic to your website.
Below are some of the examples of the targeting options being removed:
Facebook is dropping the 'multicultural affinity' segments which let marketers reach users based on certain racial and ethnic groups. Instead, they are encouraging advertisers to make use of other targeting options such as culture and language to reach people who are interested in multicultural content, while guarding against the potential for misuse.
Combine 'military' targeting
Facebook is also simplifying where there are existing options about topics but was rarely used. As such, they have combined several options which represent military bases or regiments. Instead, advertisers can target people in the military by targeting 'military' as an interest.
How to update the targeting in your ad sets
Starting from 25 August 2020, you might see that some targeting options are no longer available for new Facebook campaigns anymore. For existing ad sets containing the affected targeting options, they can continue to run until 25 January next year, but some edits will require you to update your targeting. After the date, your ad sets will either be paused or have the selected detailed targeting terms be removed automatically.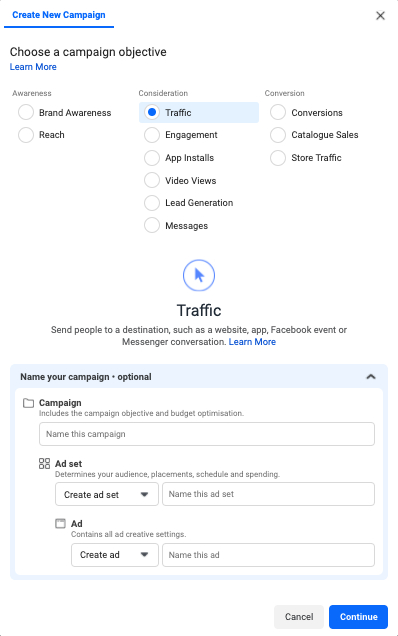 Here are the steps to review and make the edits to your affected ad sets:
Go to Ads Manager
There will be a notification that indicates Facebook is removing some detailed targeting options. On the top right, click on See Affected Ad Sets
Use your mouse cursor to hover over your affected ad sets for edits
Within the ad set, head to the Audience section and remove or replace the affected options
Select Remove Flagged Options located at the top and publish the changes to update your ad set targeting. In some instances, there may be a prompt to Confirm and Publish Edits which will remove the affected targeting automatically
If applicable, Facebook will suggest alternative targeting options. Simply hover the flagged option and click the Replace button to use the suggested alternative.
Best practices for detailed targeting
Despite these changes, the impact towards a vast majority of advertisers should generally be minimal as most targeting options remain available to target cold audiences. In fact, it will enable better and specific targeting options to advertisers. Facebook will also suggest options that are similar to those that have been removed, which should provide comparable performance.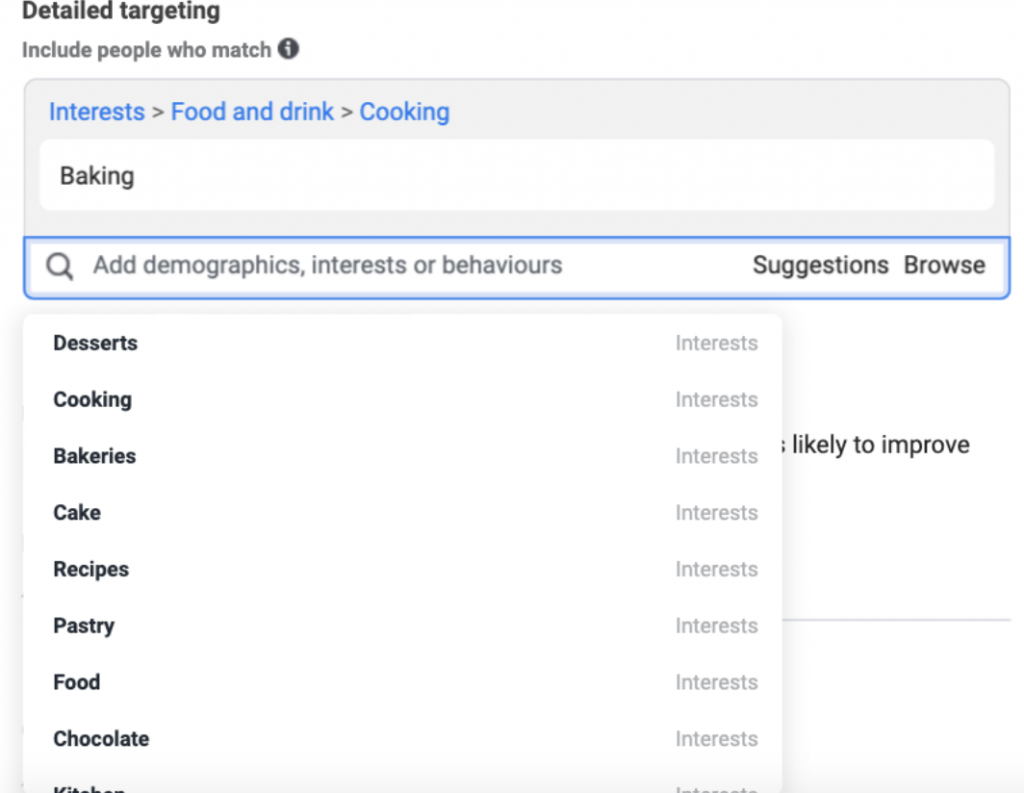 If you're looking to refine your audience, here are some factors to consider:
When you add criteria to the "Exclude people" or "Include people" fields, take note that your audience will exclude or include people who meet at least one of the criteria – but not all of them. For instance, you include people who are (1) frequent travellers, are (2) interested in swimming and are (3) university graduates.
Someone who likes swimming but isn't a university graduate and/or isn't a frequent traveller would be in the audience. But if you wish to exclude or include only those who meet all of your criteria, use the audience narrowing actions. Click Narrow Audience, include a criterion and click Narrow Further to add another criterion. As such, this will only include people who are university graduates and interested in swimming and travel frequently.
Combine "and" with "or" filters
You can add multiple criteria to each targeting tier ("Include/Exclude", "Narrow Audience", "Narrow Further") to create more sophisticated groups of leads and users. This allows you to be more flexible with your segments and send more targeted messaging.
Using the same example, you can add people who are vegans to "Include/Exclude" and people who have interests in baking to "Narrow Audience". This will leave you with the following:
Include/Exclude: Frequent travellers or vegans
Narrow Audience: People interested in swimming or baking
Narrow Further: University graduates
Under each tier, one criterion must be met for exclusion/inclusion. So, a vegan interested in baking and is a university graduate would be in the audience, but a frequent traveller interested in swimming but isn't a university graduate wouldn't be.
It is important to avoid making it too specific when narrowing your audience. This can lead to an audience that is too small to be effective. Keep an eye on the Audience Definition on the right side of your audience creation to determine if your audience is defined, broad or too specific.
Conclusion
This isn't the first time that Facebook has made updates and ongoing improvements to the targeting options they offer. In 2018, they deleted more than 5,000 targeting options to prevent potential discriminatory targeting and misuse.
As Facebook continually reviews their tools and products to make them streamlined, consistent with their ad principles and more effective for advertisers, digital marketing agencies and specialists will need to stay updated on how they can optimise targeted advertising to find the right customers.
If you wish to have a hand at creating your own Facebook campaign, sign up for a Facebook marketing course to learn more on targeting options, expand your digital marketing knowledge and develop strategies that align to your business objectives!