Behold The Future Of PPC: 5 Trends To Look Out For In 2020
Updated on: 14 November 2019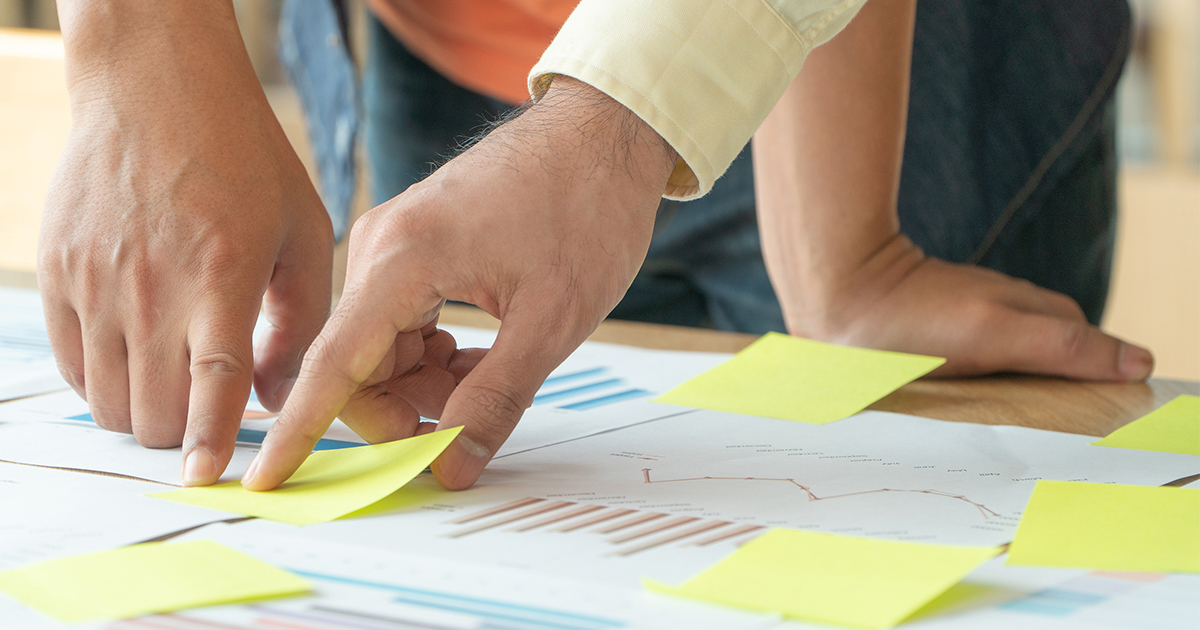 Google Ads is no longer the same as it used to be when it first started back in 2000.
Over the years, there have been countless changes made, from automated functionality tools, targeting options, campaign types, to a whole list of other features.
There is a constant need for businesses and advertisers to keep up with these changes in order to make the most out of their campaigns – in other words, it's about time you embrace these changes and step up your game by implementing them into your campaigns in the new year!
Without further ado, here are the 5 trends you HAVE to leverage on in 2020:
1. Automation & account management
We are already seeing marketing automation springing up just about everywhere these days – but in 2020, it's going to be particularly significant for Google Ads.
Google Ads already has plenty of "smart" features like automated bidding – designed to help advertisers free up their time so they can focus their efforts elsewhere. Thanks to Artificial Intelligence (AI), such automation tools allow advertisers and businesses to tap into the platform's vast amount of data, helping them come up with accurate predictions to plan their next move.
In other words, it's an excellent tool that'll help ease your workload and provide a pool of promising data to improve your ad campaigns!
What's next in 2020
User expectations are only going to increase moving forward, which means that advertisers and businesses also need to learn at a faster rate, how to access the performance of their campaigns in order to gather a bunch of actionable insights. This requires detailed data analysis, planning, reporting, and servicing.
In 2020, people will start to see the importance of automation tools and how it helps them to achieve just that!
What can you do
There are many ways you can make full use of automation in your SEM campaigns, including:
Implement bidding rules for managing the performance of your ad campaigns.
Instead of doing manual reporting, have automated reporting set up.
For search engines like Google and Bing, you can use scripts to automate account management alerts and changes.
2. Audience targeting
If there is a particular target group you want to engage – audience segmentation is the solution.
Segmenting users according to different factors, such as pages they've visited on your website, how they've interacted with your website (i.e, recent purchases, online enquiries) and past videos they've viewed – they are then placed into specific buckets that will determine the ad content they are served.
With more and more information being collected, there is a need to sieve through copious amounts of data to help further breakdown your audience into smaller segments, e.g. what device are they using to search for your products or services?
Simply put, it all boils down to the specifics – making it easier for you to fine-tune your campaigns and possibly lower your bids and improve conversion rates!
What's next in 2020
Acquire every possible piece of data about your target audience that can support you in setting up highly-personalised ads for each of them.
Spending your resources here is the way to go in 2020 – a comprehensive paid search strategy now involves a segmented target audience that is closely followed up with various bidding tactics.
Ads are only going to be increasingly customised, steering far away from the old, one-ad-fits-all approach.
What can you do
Make sure you've set up audience lists in Google Ads.
Use and apply the data gathered from website visitors to pinpoint the most important and lucrative audience categories.
Start putting together more granular lists according to these categories, and come up with different campaigns and ad groups for each respective list.
3. Optimise voice search
Today, we are surrounded by smart technology like Google Home, Alexa Dot and Siri – it is said that by the end of 2020, over 50% percent of online searches will be made up of voice searches.
Although paid voice search advertising is still considered to be in its development stage, rapid technological advances will make it emerge soon enough.
By reviewing your existing campaigns that are already receiving voice search traffic, and taking notes on what works and what doesn't – you are essentially preparing yourself for when the day actually arrives.
What can you do
There are many other ways to get voice search ready, including:
Start to use more long-tail and conversational terms when doing keyword targeting.
Ensure landing pages are more conversational for both User Experience (UX) and SEO reasons.
Try out more long-tail terms in the upcoming year, measuring the conversion rate (CVR), click-through rate (CTR), impressions and impression share on these keywords.
4. The appeal of visual search
Instead of using text in the search query, visual search is done using images. Unlike text, pictures make it easier to get more accurate results – especially for pages that lead to a particular product page.
It all began when Pinterest released the first visual search tool in 2015, which was later further refined into Pinterest Lens in 2017. Seeing how unique and successful this development was – Snapchat and Amazon later joined hands to develop a Visual Search Partnership; where users can quickly search for products on Amazon directly through Snapchat.
What's next in 2020
The popularity of visual search will continue to rise, along with the growing interest and use of voice search.
Both advertisers and businesses will need to start taking action and tweak their current pages to make them suitable for BOTH voice and visual search.
What can you do
Optimise the images that show what you're offering on your site.
Make sure the correct ALT text is inputted so SERP can effectively pick them up.
Feature high-quality images to display your products and services.
Make use of numerous images, so SERP can have a choice of what to index.
5. PPC & SEO integration
The ultimate combination – PPC & SEO are far from enemies, but rather, best buddies that make up for each other's strengths and weaknesses.
There are various things that you should focus and look out for, including data and information sharing, building an efficient position strategy, improving SERP coverage, and keyword investigation.
What's next in 2020
It's already a known fact that integrating both SEO and PPC campaigns are key to boosting search results.
Which means in the upcoming year, you'll be seeing even more proof on how this complementary relationship has a huge and positive impact on your results!
What can you do
Analyse and use PPC data to identify the most effective and profitable keywords; applying them to your SEO strategy to boost organic rankings.
Take a look at both SEO and PPC data to evaluate and pinpoint which keywords you should focus your resources on.
Make use of PPC data to spot the best messaging to incorporate into your metadata for SEO.
Combine PPC advertising and SEO organic listings to make your brand more prominent on SERP, and further distinguish yourself against competitors.
If you have already taken a Digital Marketing Course with us, you will know that PPC goes hand in hand with SEO. And with so many changes constantly taking place, keeping up with the latest updates is one sure way to rise to the top of SERP!
If you haven't already, discuss with your trusted Digital Marketing Agency and get ready to implement these changes into your 2020 marketing strategy!