Alanis's website is now on Google page 1 after attending our SEO certification course.
Updated on: 7 December 2014
Congrats to Alanis as her website is now on page 1 of Google SEO search results. She attended our SEO training about 3 months ago.
Here is her testimonial to our principal trainer, Alan Koh:
"I sign up his (Alan) course about 3 months ago and now my webpage is on the 1st page of Google. I learn a lot from Alan and his team, they been very helpful even after the course. Now that I seen results on my webpage, I highly recommend his class."
– Alanis, Huttons
Let recap her 1st testimonial to us 3 months ago:
"I learn really alot from Alan. He is very encouraging. I recommend who is interested in SEO to join us."
– Alanis 1st testimonial to Impossible Marketing
Her newly built website targeting "new launch condo" is ranked page #1 for the following keywords
new launch condo (average monthly searches 1000)
new condo launch (average monthly searches 720)
new condo launch Singapore (average monthly searches 390)
new launch condo Singapore (average monthly searches 110)
More than 2000 searches monthly!! See below for Google Adwords  Planner Tool search demand.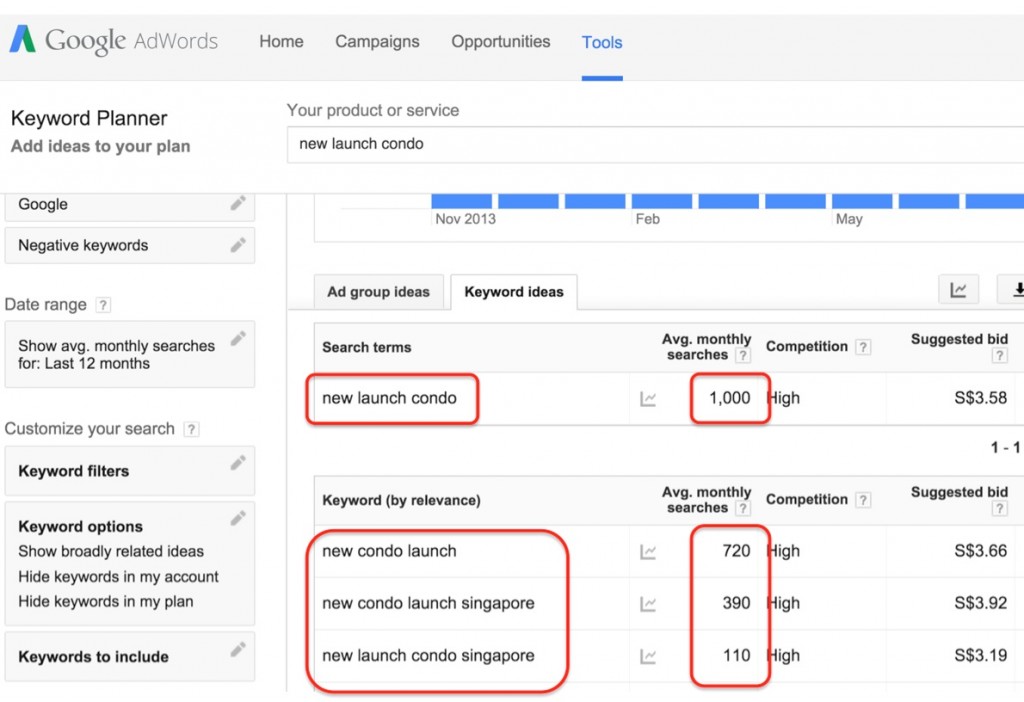 Well done Alanis, you made us proud!! Please keep up your good work!!