5 useful Google Analytics tips to drive your online marketing
Updated on: 1 November 2017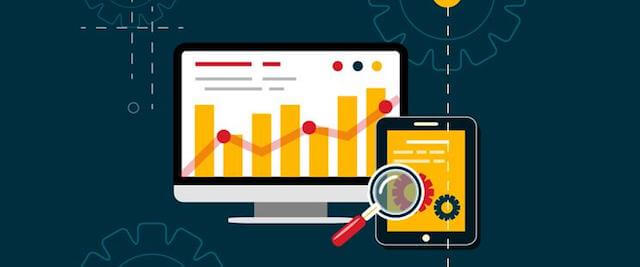 Google Analytics creates the platform for understanding and testing your online marketing campaigns. It makes it possible to understand how other people view your website, posts, and which marketing efforts are bearing fruits as well as those that need improvement. With Google Analytics, you can indeed achieve more.
This post outlines 5 most useful Google Analytics tips to take marketing to the next level.
Expand functionalities of Google Analytics by adding it to WordPress
Using a plugin such as Yoast, it is possible to configure advanced features and tools like tracking downloads, outbound clicks, and internal clicks redirecting to other websites. A good example is affiliate links that you make with your domain.
Also, Google Analytics in WordPress can also help you ignore traffic that comes from admins, identify search result pages, and even 404 error pages.
Vitalize data in Google Analytics
To understand how your posts and marketing campaigns are performing, it is possible to compare data from various websites simultaneously. Using a tool such as Cyfe, you get a comprehensive dashboard that shows all your website page views, users, sessions and analyzes data to know which is having better trends in the following area;
Traffic sources, conversions, and users location.
Traffic coming from social media networks and search engines
Traffic in real-time including users, traffic sources, and user location.
With the visuals, it is very easy to understand visitor's behaviour and redefine marketing campaigns to enjoy higher traffic and conversion.
Link your website and social media management to Google Analytics
For social media marketing managers who use Oktopost and Buffer for scheduling and publishing updates, linking with Google Analytics will help you understand and follow the campaigns more. The tool makes it easy to customize all UTM parameters to follow back and understand the campaigns that are bringing conversions.
Incorporate all analytics for your marketing campaigns with Google Analytics
To combine Google Analytics reports with extra tools and platforms about your site, posts, and marketing campaigns, consider using apps such as Segment. This platform makes it possible to manage data from more than 100 sales, developer, marketing, support and other user testing platforms. The analytic reports are more comprehensive and help you make more informed decisions about your marketing campaigns.
Get direct insights from split testing
Whether you want to test the landing pages, new post, or campaigns, Google Analytics allow you to track traffic and know what is working better. Split testing tools such as Optimizely shows the two posts or pages in split testing alongside with respective data and graphical presentations. For pages with very high traffic, it will be very easy to make the decision on what is better.
Conclusion
As one of the most important tools, Google Analytics helps you understand the traffic to your page, review followers, and make the right decision about online marketing methods. However, using the outlined tips allows you to get more insights and strategize with greater precision. Remember that some of the tools for linking Google Analytics might require payment or subscription.