4 useful tools for multi-channel marketing
Updated on: 14 May 2018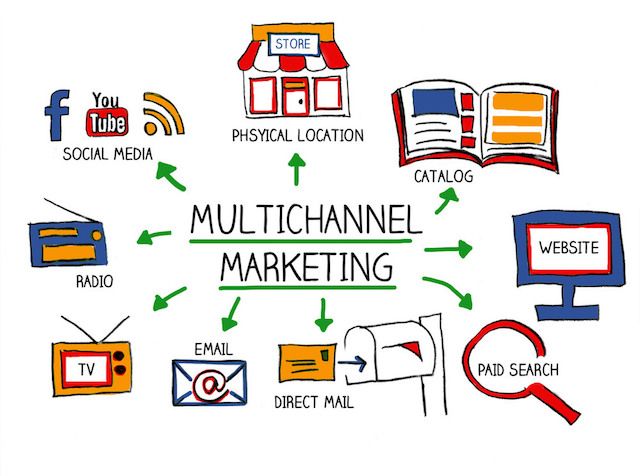 In the last decade, the marketplace has changed so much because of flooding information and messaging. The competition is very fierce, and you can only make it by ensuring you remain ahead of your client through permanent liaison. This is where multichannel marketing comes to play. It allows you to maintain a full-time presence in multiple channels to help reach a broader audience.
Unlike in the past, clients control a great deal of the entire buying process. The customer wants to feel valued and persuaded more before they can convert. To achieve this through multichannel marketing, here are 4 most effective tools to consider.
Social media mention (best for social media marketing)
To succeed in your social media marketing, it is prudent to commence with an observation as opposed to direct posting. Mention helps to monitor every social media platform so that you remain up-to-date when someone mentions your brand, company, targeted keywords, or even competitor. The main features that make mention highly effective and allow you to perform these tasks include;
Track all mentions about your brand, keywords, or competitors on the top social media platforms.
Filter and prioritize different alerts on social media.
Plan and assign various tasks to the different marketing team.
Carefully track and assess data to establish the top mentions and establish how effectively they relate to your brand.
Mention is also accessible on mobile phones so that you can follow all the brand's activities on social media.
Clear voice (best for content marketing)
Your marketing will only be successful if you get it right on content marketing. ClearVoice is a crucial tool that allows users manage everything related to content marketing for their brand. Its interface has won the hearts of many because of the easy to use interface. Note that ClearVoice is linked to WordPress to make the process of publishing and distributing content simpler. The main features of ClearVoice make it easy to the following;
Content publication scheduling.
Collaborating with various content creators.
Targeting the right audience.
Categorizing content for publishing.
Tracking your campaigns and assessing their performance.
Marketo (best for market automation)
A couple of decades, every enterprise was dreaming of achieving marketing automation. This automation allows you to plan and streamline all the marketing tasks and get a clear workflow. With Marketo, you can clearly navigate through resources of other companies to achieve the following;
Segment the target audience.
Cross-sell
Nurture brand leads
Design engagement programs
Track all metrics (both tangible and intangible)
Designing the website for better brand-customer interaction.
Create smart lists
A/B split test all emails
Work zone (for effective campaign management)
While creating multiple marketing campaigns is imperative, how to manage them is a different thing altogether. If you lack an appropriate tool to follow, get timely feedback, and act promptly, the chances are that some will fall when small issues emerge. WorkZone allows you to cover all digital marketing campaigns in a simple and understanding way. You can create and use calendars for various groups, view workload reports, create threaded timelines and image markups. Though you might require some time mastering all the features applications, this could turn out to be your most important tool for multichannel marketing.