4 Twitter marketing strategies every digital marketer should apply.
Updated on: 2 December 2016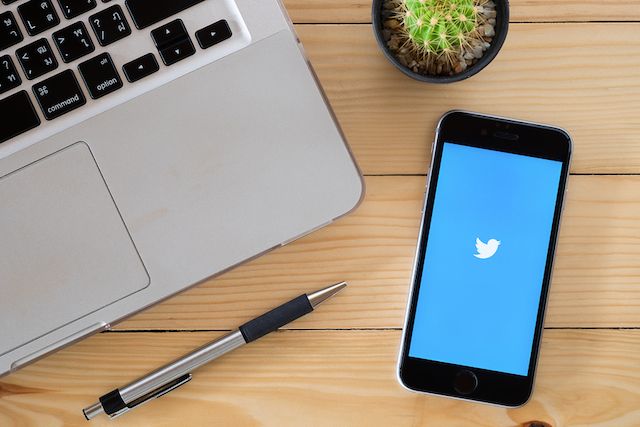 Twitter is one of the most powerful social media marketing tools. It allows you to connect to customers, build relationships, and manage online brand reputation easily. In addition to posting links that redirect followers to company articles and blogs, you need to do more to succeed in Twitter marketing. The following are 4 top strategies that you should use when marketing on Twitter.
Reach and use industry influencers
In online marketing, many followers centre on influencers in their respective niches. These are experts who provide useful information, command trust and always solve problems for their audience. For example, if you are in the fitness industry, the influencers will be lifestyle bloggers, companies selling fitness products, and fitness gurus. To link to industry influencers, follow their blogs and respond to their posts to open discussion with them or make a direct request. You might also start by preparing an expert blog post to get their opinion, demonstrate the strength of your brand, and start working together.
Learn and apply the hashtags appropriately
How effectively do you know hashtags and their applications? You should use the topical hashtags for organising tweets depending on the type of content. For example, if you are sharing a post on Twitter about fitness training and related ideas, the hashtag could be #fitness. This way, all people looking for anything related to fitness will easily get your post.
You should also use trending hashtags that are news-related, announces new ideas in your industry, or a unique thing about the day. Using the trending hashtags makes it easy to reach more people and be seen. Following trending Twitter conversations will make it easy to demonstrate brand relevance and encourage more followers to check your posts.
Use events hashtags to ensure that everybody following that event will notice your brand. You can also attract greater following by preparing and posting useful information about the event with crucial attachment to your brand. For example, if it was a seminar on cars and your business deals with locks, demonstrate why all vehicle owners should use your services for optimal security.
Utilise follower insights
One of the latest additions on Twitter is the Audience Insights that give you in-depth data about the audience. The tool helps you to understand the followers and reposition the marketing efforts to present what they want, get more traffic, and conversion rates.
The insights provide demographics of followers based on education, gender, marital status and income so that you can prepare appropriate personas and price your products appropriately. The audience also categorises the followers based on interests, shopping, and mobile use behaviour. By using audience insights, you can understand the customers more so that you can prepare posts that appeal to them as opposed to throwing any content on Twitter.
Regularly run Twitter contests
Twitter contests are sensational and will bring a lot of followers who anticipate getting the discounts or freebies you announce on the platform. For example, you can tell the followers that the next 50 people to retweet will get a coupon, discount, free eBook, or another item of interest. This is also a great way to harvest emails for email marketing.