4 important metrics that expert marketers always include in their campaigns
Updated on: 26 January 2017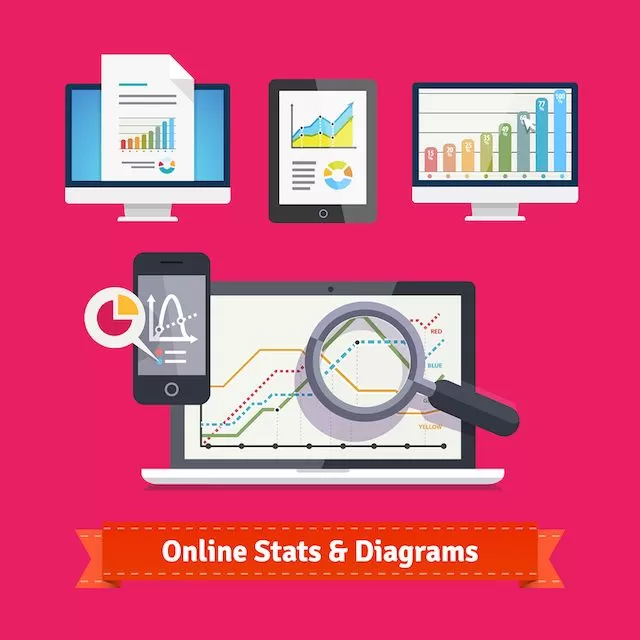 "If You Can't Measure It, You Can't Manage It." – The W. Edwards.
For new marketers, the risk of falling into a single metric like SEO ranking and wishing that it changes from good to best remains very high. By focusing on 1 or 2 metrics, there is a risk of leaving out some important areas and risking getting suboptimal results. Therefore, The following are 4 most important metrics that experts marketers use and that you should also utilize in all their
Therefore, tracking the online metrics is very important for a successful campaign. The following are 4 most important metrics that experts marketers use and that you should also utilize in all their online marketing campaigns.
Monitoring clients time spent on your website
For every content you generate, there is a purpose that can be broken down into several goals. For example, you might be targeting to increase the page organic visibility, keep visitors engages, or have the visitor take action.
If a visitor lands on a page with content he did not anticipate, the first action is to move away. However, when a client gets high value and very compelling content that has an appropriate message for conversion, he will be very satisfied. By engaging clients for longer, your website visibility and SEO ranking will go up. Therefore, you need to give particular attention to the time clients take on the page and identify content that is underperforming.
Following the website's usability
Website usability is the ease of visitors' understanding of posted content, navigation from one part to another and following call-to-action. To improve your website's usability, consider listing most important posts at the page bottom to help clients get the best content to continue reading. Besides, you should include consistent internal linking strategies so that clients can simply click when reading through to reach there and get the message you anticipated. Use call-to-action buttons and exit-intent popups to encourage the users to stay on the page or take special offers from your brand.
Tracking traffic to a website based on devices
Today, most of the traffic comes from mobile devices. When you evaluate traffic based on devices, you will be able to understand the type of experience every user gets by visiting your page. Just like Google adjusted its algorithm appropriately, you should ensure that your website is easily accessible on mobile devices. On Google Analytics, visit the audience>mobile>overview. Here, you can compare mobile and desktop metrics to understand how accessible your site and its contents are.
Setting campaigns completion and tracking rates of conversion
While driving traffic to your website is a great beginning, what is more, crucial is targeted traffic. This is the traffic that takes the action you want to convert to sales or join mailing list among others. Even though you will always get a general idea by checking at sales figures and growing mailing list, get a better picture by using Google Analytics.
With Google Analytics, you want to have a direct goal such items downloads, tracking visitors or purchasing an item. To set the goal you anticipate on Google Analytics, go to Overview>goals>set up goals. After Google Analytics collects some data, you will be able to check it on the overview tab for info on completions. The report will also categorize the goal into completions and conversions based on the source of the traffic.