3 online tools to know about and boost your SEO productivity
Updated on: 16 November 2018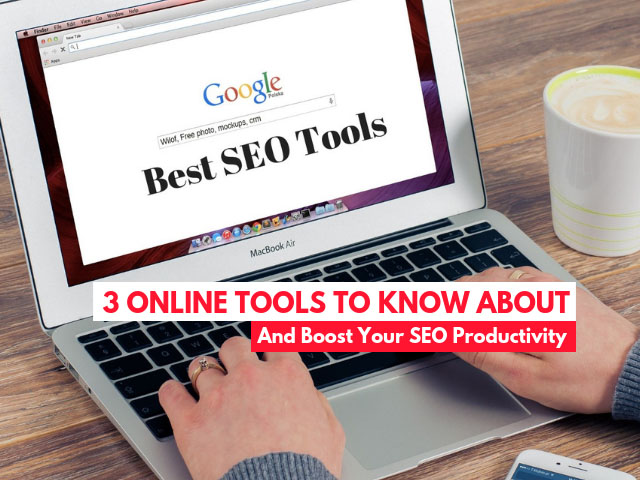 In the current landscape of Digital Marketing in Singapore, it is filled with plenty of options when it comes to choosing productivity tools. They are developed with the objective to streamline SEO productivity, provide insights and manage resources. However, with the sheer volume of tools available and increasing costs of Search Engine Optimization (SEO) tools, marketers must be savvier in their approach to tool selection and management.
In this article, we aim to share the list of 3 productivity tools you can make use of in your delivery of projects for SEO projects. They have been chosen based on criteria like: easy accessibility, ability for collaboration, be customizable, be scalable and offer reduced steps to complete a single task.
Keyword Keg
This powerful content research tool is free to use and gives access to keyword costs per click, volume and competition. A keyword difficulty metric (0-100) is included which is useful to those who are beginners in keyword research, and assists in making informed decisions on keyword targets for clients. This tool weighs up the expected rate of clickthroughs for a given word or phrase to help you narrow down your search. There is also a list of 11 APIs for you to discover the broadest set of keywords including Google, Yahoo, YouTube, Wikipedia and eBay. Additionally, it is integrated into a browser via a free Chrome extension, so you can get an overview of basic keyword metrics conveniently without leaving the page you are on.
BuzzSumo
BuzzSumo helps you to perform content research, brand monitoring, influencer research and competitor analysis quickly. Its free version enables for 4 searches per day and lets you discover which content in a niche is performing the best in social media channels. Premium plans will provide more information such as running reports, conducting more search queries and export the results. This tool enables you to track the user engagement of influencers and analyze what content performs best for a topic so you can develop a more effective SEO campaign.
WebCEO
WebCEO offers an analytical and client management suite with a series of SEO and marketing tools. Whether you are a small business or a large corporation, there are scalable plans you can choose from depending on your needs, which is ideal for those who wish to keep costs down and still have access to advanced tools. It includes 15 online SEO tools such as SEO auditing, keyword metrics, keyword tool, competitor research and backlink monitoring. This tool integrates with Google Analytics and Majestic amongst others so you can gain all the SEO data for your needs. It also offers collaboration facilities and convenient ways to share SEO reports so you can completely automate the client reporting process.
Regardless of the tools that you choose, it is also crucial to harmonize them to your advantage in improving productivity. Map out your most important processes and evaluate the effectiveness of those tools based on marketing productivity. The result should be a more streamlined process as well as better time management.