3 key mistakes to avoid in mobile app marketing
Updated on: 20 September 2016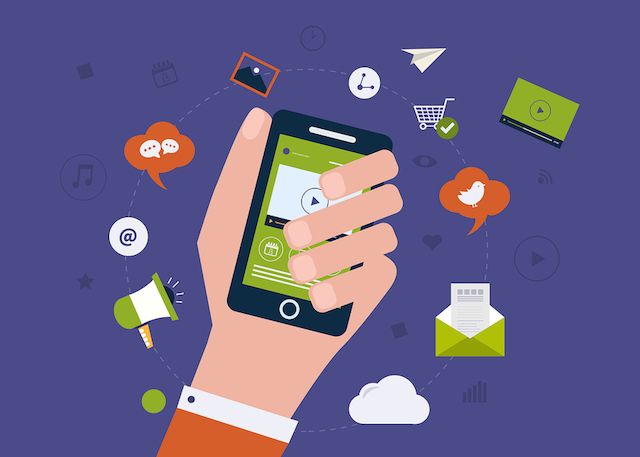 In the last few years, mobile marketing has become the best platform to reach the target audience, communicate, socialize, share, sell, and grow the business. With a sharp shift from desktop browsing to mobile phones, clients find it easy to shop, watch television, and stay connected on social media. While it is no doubt one of the best marketing platforms, it also comes with huge responsibility. Unlike the desktop, mobile phones are very personal and marketers often make grave mistakes that can compromise their marketing efforts.
The following are three major mistakes marketers in mobile apps make and that you should avoid as much as possible.
Treating mobile version as desktop version
In many mobile applications, marketers simply treat it as a smaller version of the common desktop. Therefore, the sites try to shrink everything and drive the same functionality. This is a great mistake because, in all aspects, a mobile phone is not a desktop. Many mobile customers usually discard sites mimicking desktop applications.
To stay away from the problem, take advantage of the small mobile size and use it to your advantage. Go for a completely mobile optimized site that can tell where visitors are, has clickable phone numbers, and other applications. Only focus on a couple of things that are of top interest to your audience and test the outlook to ensure visitors get the best experience.
Building a mobile app with no idea on how to market it
When you work on an app, it is critical that you have a clear online marketing plan from the beginning. Often, many web managers and marketers assume that everything will work well by simply publishing in the app store. A big proportion of targeted audience is left uninformed about the new app.
To avoid the mistake, it is important to ensure that the mobile app is advertised everywhere. Think of including notification in every section of the site, landing page, and adding a link for downloading it. Besides, it is important to stay proactive by setting app title, screenshots, descriptions, and even keywords. Additionally, you should follow with reviews to ensure that they give a positive image of the app.
Marketing a mobile website as a mobile app
Today, there are over 750,000 apps in Google Play and iTunes App Store. If you publish an app that is in reality supposed to be used for launching a mobile website, clients will take you to be a confused person and look for alternatives. Remember that common apps are built for use with top internet connections. However, mobile apps are supposed to work in all conditions (limited internet, on transit, on a flight, and other conditions). Though mobile apps are complex to build, clients are not interested in the difficulty; all they want is an effective app to make their experience enthralling.
To avoid the mistake, take the time to learn what resonates well with your targeted audience. Besides, only focus on one platform as opposed to multiple platforms. The best way to do this is developing specific goals and using a professional to design the app. Before launching the app, carry multiple tests to confirm it is working well.